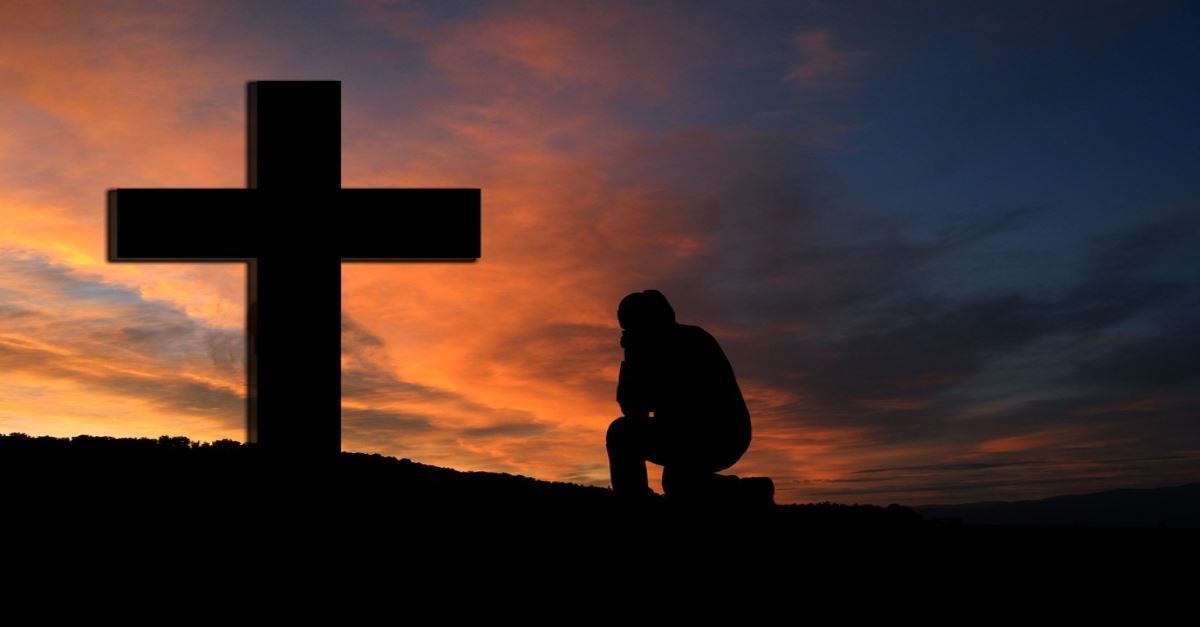 DayBreaks for 3/10/20:

My Struggle with Repentance
Repentance. I think I know what it's supposed to look like – a turning away from sinful practices and a return to the pathway of the Anointed One, a turning away from putting myself on the throne to carrying my cross to Calvary. Scripture says that God forgives those who repent. Acts 2:38 and 3:19 seem to link repentance with forgiveness. And that's what terrifies me.
You see, no matter how hard I've tried, here I am bearing down on my 68th year, still struggling with some of the same old sins. Have I cried out to God for forgiveness? Countless times. Have I begged him to take those temptations away from me, to set me free from it? Over and over and over. Has he done it? No, not entirely.
Perhaps he lets me continue to struggle with it like he did Paul (not that I'm anything like Paul!), because if I suddenly was relieved of those temptations I may grown too proud when my greater need is to be reminded of my sinfulness and dependence on the grace of One who can even save someone like me.
But this weekend a thought occurred to me and the more I've noodled it around, the more it makes sense to me. It's basically this: God has had to make up for human shortcoming since the dawn of human history. He had a plan for it then and it still holds true today. It can basically be summed up in the words mercy and grace. Here's how I think it must work regarding repentance: just as he knows my obedience will never be full and complete as long as I'm tied to the flesh, he also knows my repentance will never be full and complete. If my salvation is dependent on the "once and forever" kind of repentance that never struggles with that sin – no matter how many times I tell God I'm sorry and resolve to obey – then I'm doomed to be engulfed by fire and brimstone for all eternity.
But that's exactly the point, isn't it?  God knows that my human nature will never perfectly repent any more than I can perfect obey (the two are closely linked, after all), and just as he makes up for my sinfulness with his mercy and grace, counting my obedience as complete in Christ, so I think he makes up by his grace for my failure to completely, once and forever never-to-sin-that-way-again repent.
Does God want me to give in to those sins again? Of course not! But he knows I'm frail and weak and seemingly just not able to completely and forever repent.
Amazing grace, how sweet the sound that saved a wretch like me!
PRAYER: God, I truly am sorry for my sinfulness. And I say yet again to you, "I repent" and I mean that. But if I fail, I am grateful for the amazing grace that you have surrounded me with and that you'll still love and welcome me as your child. In Jesus' name, Amen.
Copyright by 2020 by Galen C. Dalrymple.  ><}}}">