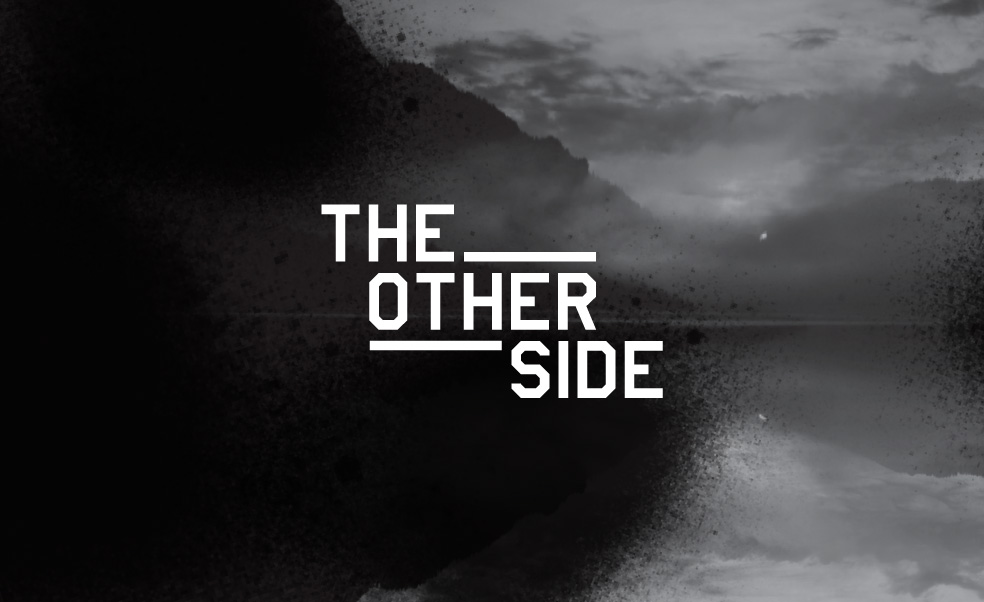 DayBreaks for 2/21/20:

The Other Side – Part 2
From the DayBreaks archive, February 2010:
In Mark 6, Jesus feeds the 5000 on the western, Jewish side of the Sea of Galilee.  They are in a remote place – no Burger King's or McDonald's in sight.  Not even stores with enough food to feed such a crowd are within miles and miles.  But the people don't seem to mind – they're listening to Jesus preach.  And he preaches all day.  At the end of the day, the disciples are moved with compassion on their Jewish friends and neighbors and they approach Jesus with the problem: what are we going to feed them?  Jesus, as you know, miraculously solves the problem.
Switch to Mark 8 and Jesus is back on "the other side" of the Sea of Galilee again – in pagan territory.  The last time he and his disciples had landed here, they had a welcoming committee of one: Legion.  But now it seems that the Man Formerly Known As Legion has been busy telling his story and a great crowd has gathered to welcome Jesus – to hear him and have their infirmities healed.  Jesus doesn't disappoint them on either score.  He heals many, and he preaches.  And preach he does!  Day one and at the end of the day the crowd is still there – and the disciples say nothing.  Day two comes and goes and still the disciples have said nothing about the fact the crowd hasn't been fed.  Day three is all that Jesus can bear – and at the end of the day, he tells the disciples (apparently seeing that they weren't going to say or do anything about the crowd's hunger) that he has compassion on them and wants them to feed the crowd. 
Do you see what happened here?  The disciples had plenty of compassion on those who were like them – on those who shared their religious and political positions, but not on the people from "the other side."  Jesus, however, after watching his disciples fail this compassion test, shows them that he has compassion and that something must be done.  He's setting the example for them for their eventual mission to the world – to take the gospel everywhere to every tribe, and people and language. 
But it moves me to wonder: who am I so prejudiced against that I don't even feel compassion for them?  Who is the church so dead set against that we can't be moved with mercy towards them?  Are we so judgmental that we condemn those with open, bleeding sores and diseases because we think they brought their problems on themselves with their wicked decisions?  Are we so blind that we can't see this message in the contrasts of the feeding of the Jewish 5000 and the pagan 4000?  In the first case, 12 baskets of food were left over – the same number as the tribes of Israel.  Jesus was saying, "I've not forgotten my people.  I'll take care of them and provide for them – in abundance."  When he was done feeding the 4000, there were 7 baskets of food left over.  This wasn't a co-incidence – it wasn't 7 instead of 12 because Jesus had realized he'd overdone it the first time.  There were 7 baskets because there were 7 nation groups that lived in the Decapolis, in "the other side"…the very same nations that God had driven out of Palestine when Joshua took the land (Joshua 3:10; Acts 13:19).  What was Jesus saying with the leftover 7 baskets?  "I've not forgotten that these are my people, too.  I'll take care of them and provide for them – in abundance." 
On the cross, Jesus tore down all that separated "our side" from "the other side."  They all now belong to Jesus, and it is time we started treating those on the "other side" as Jesus treated them!
PRAYER: Be merciful to us, Lord, and fill us with the heart of compassion that beat within your breast for all of mankind.  Forgive us our prejudices and our sinful tendency to think of our side and "our kind" as better than others!  In Jesus' name, Amen.
Copyright by 2020 by Galen C. Dalrymple.  ><}}}">