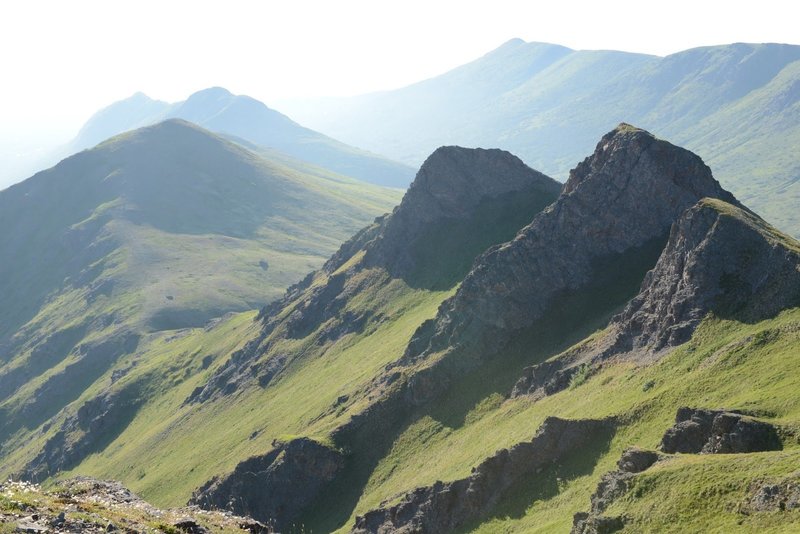 DayBreaks for 6/10/20: To the Ridgeline
A good number of years back (I hate to think how long ago it was!), I went with a group of men from our church in Tracy, California, on a backpacking trip to the 10 Lakes Basin in Yosemite National Park.  We started early in the morning while it was cool – it would be a steep uphill hike, and since we would be spending the night there, we carried heavy packs. It was July – and the temperature was over 100 degrees, even at that elevation.  As the day wore on and it got to be mid-to-late afternoon, we knew we had to be getting close to our destination.  Every once in a while, we'd lift our heads and gaze at the top of the ridge looming above us – when you're that tired, you just can't help but look at the huge peaks and ridges that tower over you and which beckon you to keep hiking up its side.  Then, when you finally reach that ridge top, you realize that it isn't the top at all – that there is another ridge behind and above it – you just couldn't see it from where you were before.  Perspective from below fools you.  You then reset your expectations, thinking that what you now see is the real summit – another half-mile off.  But then you begin to wonder – is it a false summit, too?  I must admit, there were several false summits – and with each false summit, there was disappointment.  But we kept going – and we reached our goal – and when we did, it was sweet!
That hike and that experience echo lessons I have learned about the journey of faith.  Just as with that backpacking adventure, a faith walk will involve miscalculations, misperceptions, thrills and disappointments – long periods of waiting and even longer periods when it seems as if the uphill trudge will never come to an end.  No matter how well one prepares and takes all appropriate cautions and attempts to eliminate all the risks, we never succeed.  There will be times when the weather settles in thick and cold and we lose sight of the ridgeline that rises above us – when we can't see a thing and aren't sure if we're still even moving in the right direction. 
But this I also have discovered – that when we reach the summit, there is nothing in the world that compares to the feeling of exaltation.  But it would never have happened if we had stopped walking at the first false ridgeline, if we quit when we're in the valley and give up because it seems too hard and we're not sure if we can make it.
Persistence is not an easy thing to possess as the years mount up and our strength winds down.  But too much is at stake to quit this close to the finish line.  Keep looking upward…you will reach the destination, not because of you own strength, but because He has guaranteed to carry you over the pathway that you cannot navigate on your own!
Blessed is the man who perseveres under trial, because when he has stood the test, he will receive the crown of life that God has promised to those who love him. – James 1:12
PRAYER: When times are hard and we are exhausted, be our Strength and guide our footsteps on the upward way until we reach our Rest!  In Jesus' name, Amen.
Copyright by 2020 by Galen C. Dalrymple.  ><}}}">