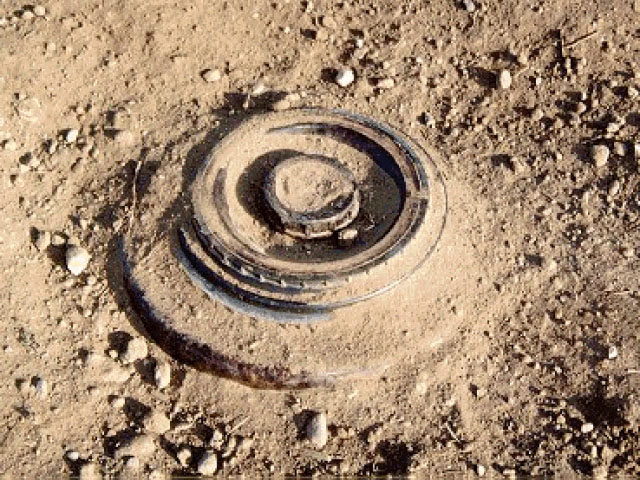 DayBreaks for 11/17/17: Win the War, Lose the Victory
NOTE: Galen is traveling…again.
From the DayBreaks archive, November 2007:
There are 79 countries around the world that have a problem with unexploded landmines.  Over 110 million unexploded landmines lie buried in these countries.  There are estimated to be 37 million unexploded mines in Africa, Angola alone has 10 million, with 70,000 amputee children.  A landmine can remain deadly for up to 50 years. 
Gideon is a fascinating character in the Old Testament.  As one of Israel's judges (more is written about him in the book of Judges than any other character) he defeated 120,000 of the enemy with 300 men armed only with pitchers, ram's horns for trumpets and lanterns.  Pretty heady stuff.  But he's also known as the man who asked God for a fleece, even after he'd already been told by God what He was going to do and after God had already given him another sign.  In fact, Gideon had at least 4 signs from God before the battle began!  Still…his name is in the roll call of the great people of faith in Hebrews 11, and mine isn't!
But what happened after the battle is what is often overlooked.  Gideon had started out fearful and humble.  God won a great victory over the enemies of Israel through Gideon.  And after the battle and its immediate aftermath, Gideon seems to have lost some perspective.  He acted in a very vindictive manner against the foreign kings and against the people of the tribe of Gad.  He told the people that he wouldn't be king, but that the Lord would rule over them, but there's no indication that he ever called the nation to repentance and worship of the one true God.  He started living as if he were a king…and in fact, he named one of his sons, Abimelech, which means "my father is king".  He was wealthy and seems to have grown a bit lackadaisical.  Abimelech was one of 70 sons born to Gideon, and he wound up murdering his 69 brothers.
At the end of the battle, it appears that all will end well with Gideon, that he's now a solid man with his head screwed on straight.  But there were landmines in his heart and in the things that surrounded him.  And clearly, judging by the results to his family, the dangers of war linger long after the last battle had taken place.  Heroes in battle are not always heroes in everyday life. 
Presbyterian pastor Andrew Bonar wisely said, "Let us be as watchful after the victory as before the battle."  We have been given a great victory by the Lord our God – victory over death, over sin, over the old man and even victory over the enemy of our souls.  But, let's not forget that there are plenty of landmines out there waiting for a wayward step.  We need to be watchful. 
No matter who you are, moral laxness will cause problems.  Just because you have won a single battle with temptation does not mean you will automatically win the next one.  We need to be constantly watchful against temptation.  Sometimes Satan's strongest attacks come after a victory.
Psalms 60:12 (NIV) –With God we will gain the victory, and he will trample down our enemies.
PRAYER: Lord, we are grateful for what You have done for us and through us.  Thank You for the victories – great and small, that we experience because of You.  Help us to watch our step and be ever alert, for even though the war is won, we don't want to lose victories along the way.   In Jesus' name, Amen.
Copyright by 2017 by Galen C. Dalrymple.