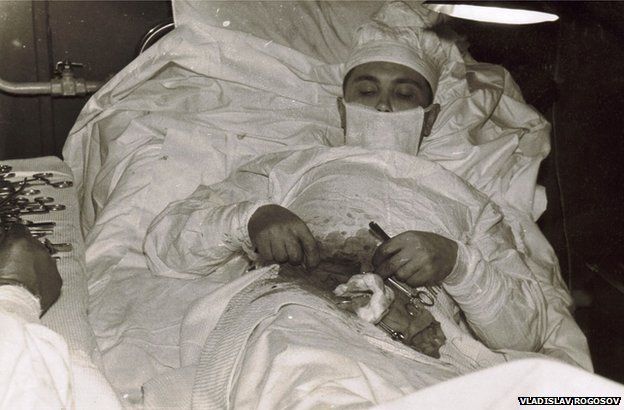 DayBreaks for 07/02/19:

Earning Trust
(NOTE: sorry about no DayBreaks yesterday, our internet was down!)
From the DayBreaks archives, July 2009:
The year was 1921, the city was New York.  Dr. Evan Kane is performing a routine appendectomy.  He's done this over 4000 times in his 37-year medical career, so it's old hat to him.  But there are two things that this time are different, that make this a special operation. 
First, Dr. Kane was concerned about the dangers of general anesthesia and he is doing this surgery using local anesthesia.  It wasn't easy finding a volunteer to go through this surgery because no one knew for sure how well local anesthesia would work in such a surgery.  Many of Dr. Kane's associates agreed with the dangers of general anesthesia, but volunteers were hard to come by.  Finally, Dr. Kane found a volunteer willing to undergo the experiment.  He'd looked long and hard for a volunteer before he got one. 
As it turns out, the surgery was successful.  The patient experienced only mild discomfort and was released two days later. 
Thanks to the courage of the brave volunteer, local anesthesia was shown to be an effective treatment option that in many cases is highly preferable to general anesthesia.
The second special thing about this surgery is that the volunteer was Dr. Kane himself.  Yep – he operated on his own appendix under just local anesthesia.  Why did he do this?  First, of all, he was convinced of what he believed and was willing to "put his money where his mouth was."  Secondly, he couldn't persuade anyone else to try it, so he became a patient in order to convince other patients that they could trust him as the doctor.
This is the core of the gospel and our great hope.  Christ became one of us, enduring the things we endure, suffering the things we suffer, identifying with us in our humanity.  Because he did that, we can trust him and that he understands!
PRAYER: Thank you for giving us proof that you believe in our worth, and that you understand what our lives are like when we struggle and hurt!  In Jesus' name, Amen.
Copyright by 2019 by Galen C. Dalrymple.  ><}}}">