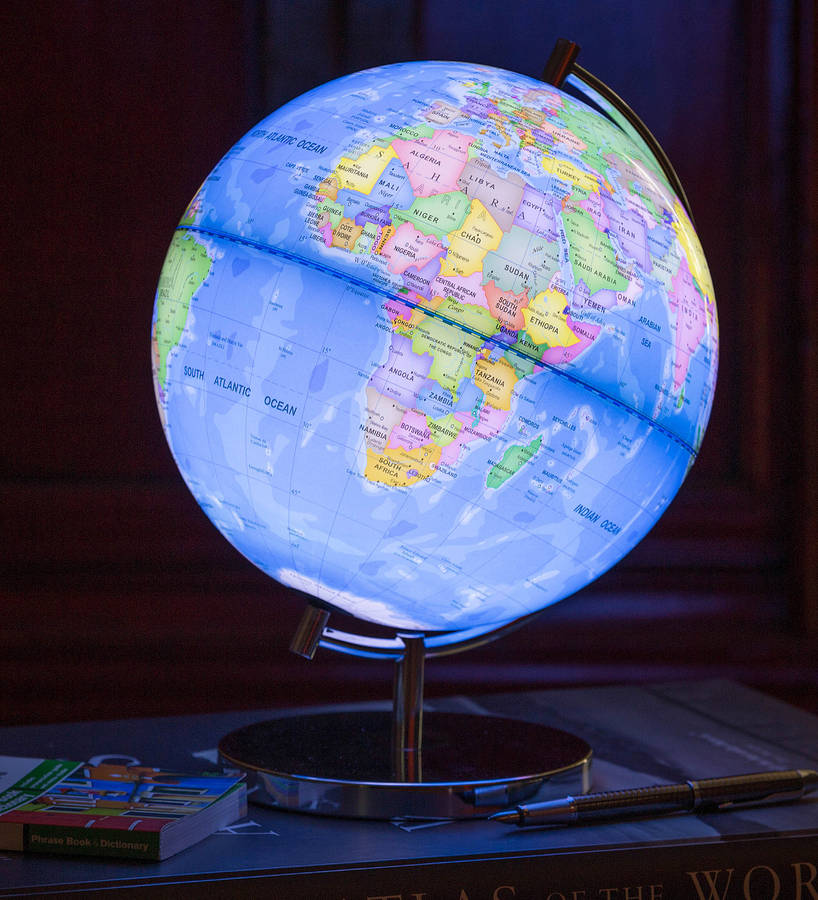 DayBreaks for 6/25/20: The Gift of a World
From the DayBreaks archive, June 2010:
One year just before Christmas, a Christian by the name of Halford Luccock asked his two young granddaughters what they would like for Christmas. "Give us a world!" they responded with childish enthusiasm. It took Luccock a while to understand what they wanted but eventually he concluded that what they wanted was a globe. He was happy to get it for them, so he went shopping for a nice, big globe that would spin and which would also be an attractive addition to the room the girls shared.
Christmas morning arrived and he waited to see their excitement and joy as they opened their gift from him. Yet, somehow when the present was opened, he sensed they were a bit disappointed. "What's wrong?" he asked. "I thought this is what you wanted." "Well, yes," said one of them, "but we were kind of hoping for a lighted world." Immediately he understood that what they wanted was a globe with a light inside.
"I can fix that," he said. "Let me take it back and exchange it for a lighted one." Unfortunately, the store where he bought the globe did not sell lighted ones. So, he got his money back and set out to find a lighted world rather than a darkened one. Finally, he located a globe with a light in it, bought it and presented it to his granddaughters, who were absolutely thrilled with it. Later, when telling a colleague about this episode, he was asked if he'd learned anything from this experience. "Yes," he said, "I learned one thing. I learned that a lighted world costs more."
A lighted world does cost more. It cost God His Son. If we are serious about letting our light shine in today's world, it will cost us as well.
PRAYER: Thank You for the Light of the World that has turned our darkness into day! In Jesus' name, Amen.
Copyright by 2020 by Galen C. Dalrymple. ><}}}">