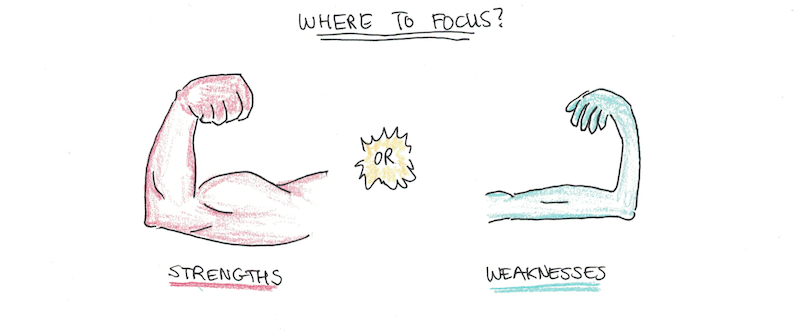 DayBreaks for 5/21/20:

Weakness and Strength
A minister traveling on a train in Europe was the sole occupant of a compartment, save for a young man reading a newspaper. The youth was also a Christian, but so weak was his faith, and so many were his temptations, that he told the minister he did not think he would be able to stand life a week longer. The minister took from his pocket a Bible and a penknife and said, "See, I will make this penknife stand up on the cover of this Bible, in spite of the rocking of the train." The young man, thinking that this was some conjuring trick, watched the proceeding with interest, saying, "I am afraid that it will not be very easy to do that, sir." "But," said the minister, "I am doing it." "Oh, but you are holding it," retorted his fellow passenger. "Why of course. Did you ever hear of a penknife standing up on its end without being held up?" "I see," was the young man's comment. "I see you mean to teach me that I cannot stand unless Christ holds me. Thank you for reminding me of that."
In front of the great Cathedral of Amiens stands a statue of Jesus Christ, and on either side His twelve apostles. Below them are written their greatest virtues, in contrast to their greatest vices. In Peter's case, his outstanding quality is his courage, but below it you see a figure of Peter fleeing from a leopard, representing his cowardice. Then beneath that you see the same figure sitting on a leopard and riding forth to conquest. The sculptor wished to teach us that by contact with the Lord Jesus Christ that very thing which is a man's weakness can be transfigured into his strength; that very thing from which he fled can become the glorious chariot on which he rides forward, conquering and to conquer.
What weaknesses are in you that God wants to transform into a strength?  It is often the case that our areas of greatest giftedness can be our areas of greatest weakness and temptation.  For instance, the person who is blessed with the silver tongue can be more easily tempted to use their oratorical powers to influence people for either good or bad.  Hitler was a spell-binding orator and he used his gift to perpetrate one of the worst atrocities in the history of mankind.  The person who is gifted with the ability to make money may become so addicted to more of the green stuff that they lose track of the importance of family, God and  generosity in their pursuit of a growing pile of cash.  The person who is gifted with artistic talent can use that talent for great good, or to influence many to follow the pathway to evil.  With the same tongue – Scripture tells us – we can both bless and curse God. 
Perhaps we should celebrate our weaknesses (for in our weaknesses He is shown to be strong) and be much more careful about our strengths, for those may well be the things that will lead us to ruin. 
PRAYER: Lord, we want to honor you with our obedience, but help us understand that we will never be good enough, wise enough, obedient enough, to be saved unless we are perfect like the Father is perfect.  Thank you, Jesus, for applying your perfect holiness to us through your blood! In Jesus' name, Amen.
Copyright by 2020 by Galen C. Dalrymple.  ><}}}">