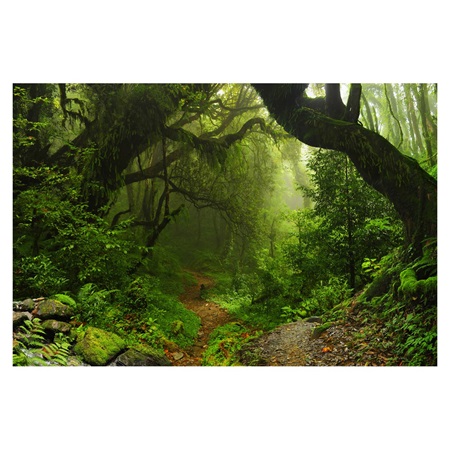 DayBreaks for 2/11/2019:

I AM #1: The Way
John 14:3-6 (ESV) – And if I go and prepare a place for you, I will come again and will take you to myself, that where I am you may be also. And you know the way to where I am going." Thomas said to him, "Lord, we do not know where you are going. How can we know the way?" Jesus said to him, "I am the way, and the truth, and the life. No one comes to the Father except through me…"
One can't blame Thomas. Jesus had just said he was going away without saying where he was going. Bless his heart, Thomas wanted to find Jesus again once he'd gone away, so what Thomas was really asking was, "How will we find you? What path to what place must we follow?"
Jesus' reply wasn't what Thomas expected, I'm sure. Where was Jesus going? To death, to the tomb…and then ultimately back to pre-incarnation glory. If we want to find Jesus again after his going away, not only is he the destination, but also the way to get there.
What is a "way"? A path – like a path through the jungle or dense forest. Without pathways through such places we'd get lost and die. The irony here is that not only is Jesus the destination, and the path, but as long as we stay on the path we will not be lost for in addition to being the path, he has promised to never leave us – he walks the path with us.
Stay on the path with him and you will  find him…walking beside you all the way.
PRAYER: Lord, in our search for meaning and happiness and fulfillment we take so many detours off the path to the left and right, thinking "This time it'll work!", only to find that the only pathway to that which we hunger for is you. In Jesus' name, Amen.
Copyright by 2019 by Galen C. Dalrymple.  ><}}}">