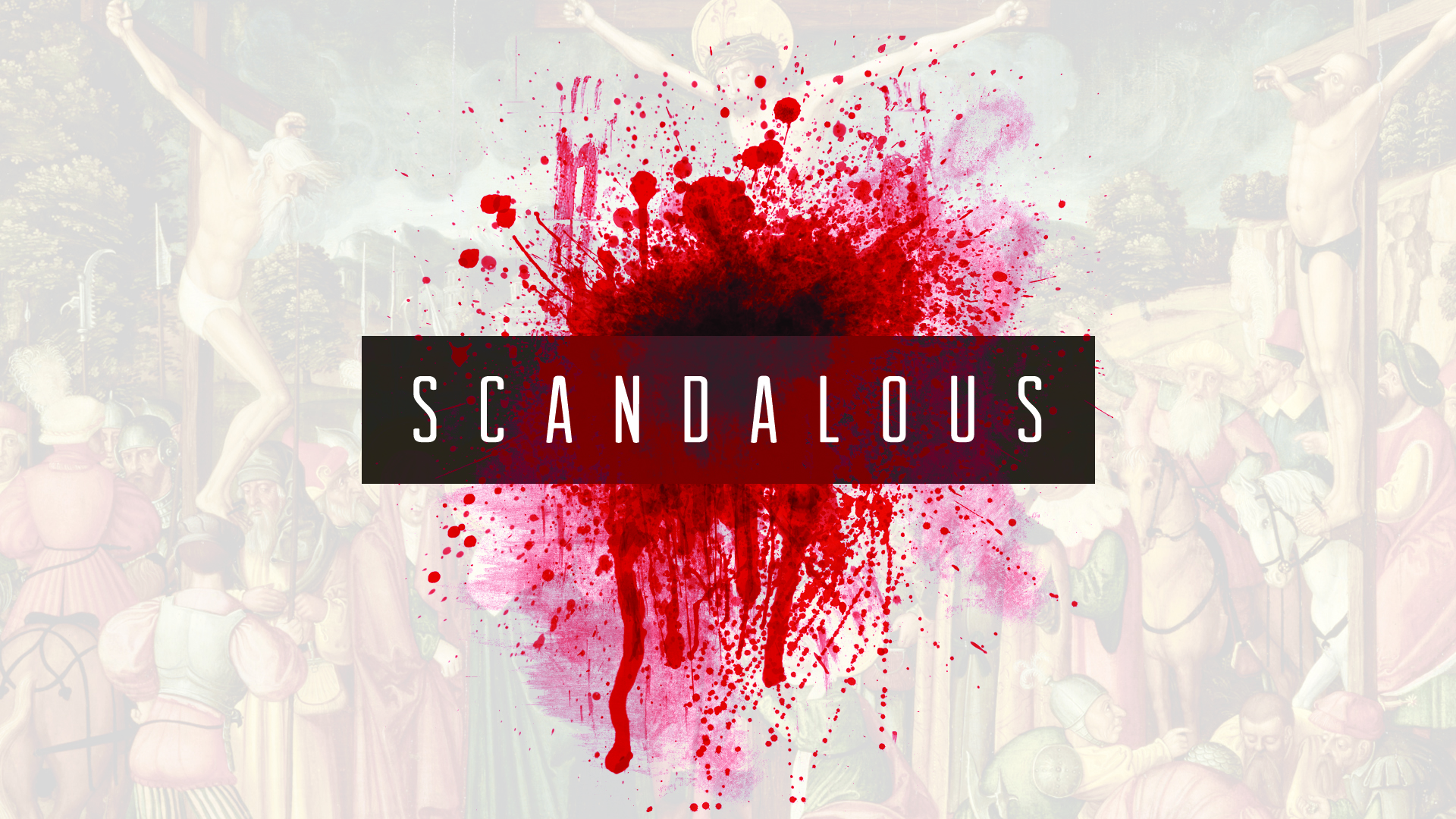 DayBreaks for 3/08/19:

The Heart of the Scandal
From the DayBreaks archive March 2009:
Why was Jesus such a stumbling block to the Jews?  Why is he such a hurdle for modern man to overcome and welcome?  There probably are as many excuses (and perhaps reasons) as there are folks who refuse to accept him – then, or now.  I can think of several reasons:
FIRST: no one wants to be told they have to die to themselves.  After all, haven't we been raised with the encouragement to "follow your own heart"?  And doesn't that seem like good advice?  "Be true to yourself."  But….this is not biblical advice AT ALL!  The heart is "desperately wicked", Scripture says.  Why follow it?  If anything, we need to lead our hearts to the cross over and over and there kneel down in the dirt realizing that our most righteous acts smell like dirty, rotten, filthy socks or underwear ("rags" as Scripture puts it.)  To follow our hearts will get us in trouble every time.  Jesus said we need to die to ourselves – we don't want to do that.
SECOND: Jesus says our focus should be on things above – and our concern should be for the coming and completion of the kingdom of God.  Again, this takes the focus off of us.
THIRD: while we aren't saved by obedience, Jesus made it clear that God cares about holiness.  Sadly, too many of us care more about our own "fun" – which usually means we are doing things which may be unholy that are momentarily fun but which are unholy and deadly in the long run.
FOURTH: here's the point I really want to make about why Jesus is hard for many to accept.  Do you recall the 1996 song by Joan Osborne titled, "What If God Were One of Us?"  There were those who found the song sacrilegious, and I can understand that.  But that is the very same reason that so many rejected Jesus in his life – including friends and family members – they felt he was sacrilegious when he claimed to be God – "like one of us."  Phillip Yancey said, "By any measure Jesus led a tragic life: rumors of illegitimacy, taunts of insanity from his family, rejection by most who heard him, betrayal by friends, the savage turn of a mob against him, a series of justice-mocking trials, execution in a form reserved for slaves and violent criminals.  A pitiful story, to be sure, and that is the heart of the scandal: we do not expect to pity God."
That the Messiah would suffer and die was never in the Jewish psyche.  The Messiah, they thought, would never do those things.  They couldn't live with a Messiah who would suffer and die – so they killed him to be sure.  And we can't live without such a Savior. 
Prayer: Who would have believed our report, that the Son of God should suffer and die for sinners!  Father God, Lord Jesus, Holy Spirit – thank you for this wonder and mystery of your love for us!  In Jesus' name, Amen.
Copyright by 2019 by Galen C. Dalrymple.  ><}}}">