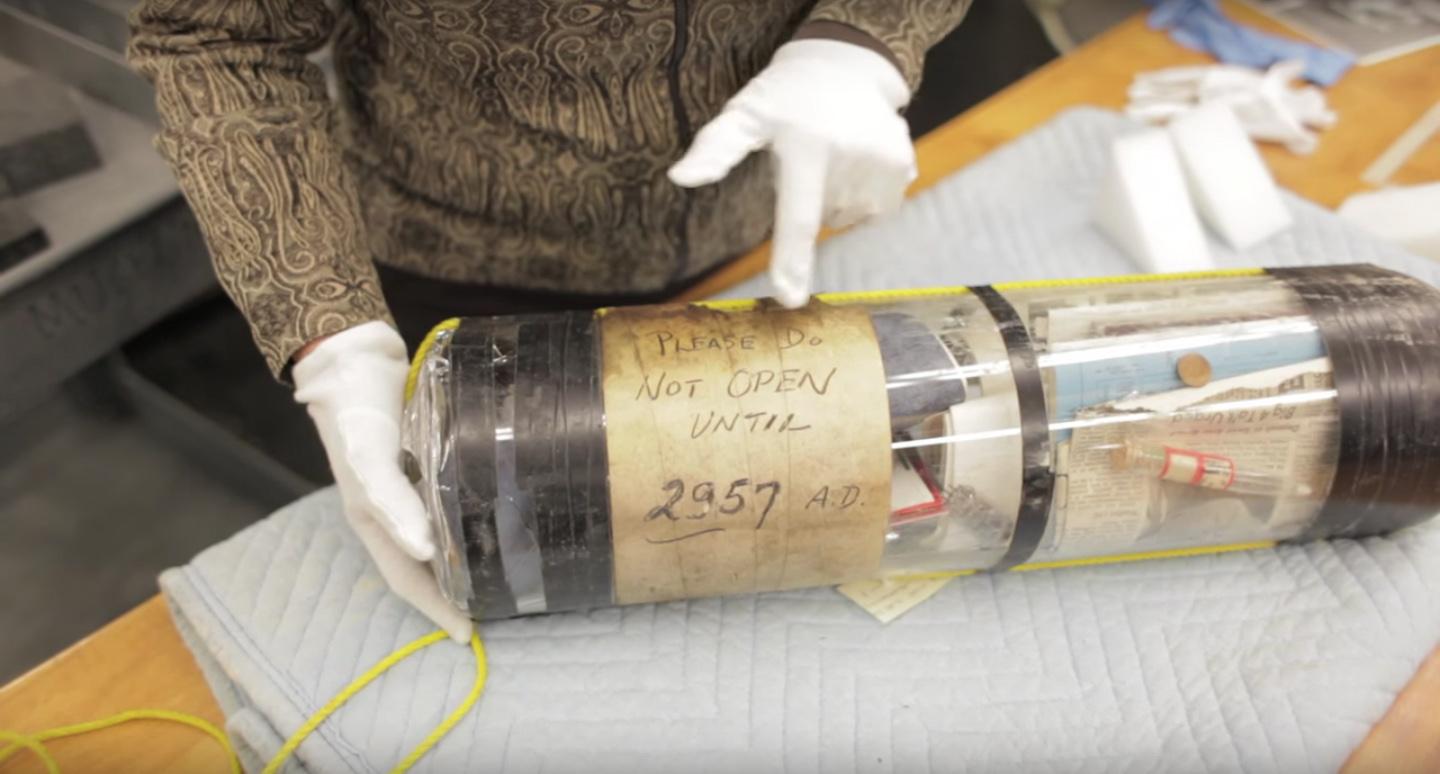 DayBreaks for 5/22/20:

Lessons from a Time Capsule
At least once that I can recall, I was part of the burying of a time capsule.  In my 8th grade year, my fellow students and I were part of the first class at Antioch Junior High school – a new school in town.  I vaguely remember a ceremony where a time capsule was buried.  I don't for the life of me recall what was in it, nor if we each wrote something that was included.  I don't even know when it is to be opened – or if it has already been opened.  Nonetheless, as a person who finds history intriguing, I think time capsules are fascinating.  They present us with eyes into a time gone by that helps us better understand those times and those who lived in them. 
Kevin Kelly, from Wired magazine, has had the privilege of being around numerous time capsule openings, and he's shared one very valuable lesson that we would do well to incorporate into our mindset: "Stuff we think is important will not be in the future, and stuff we don't think is important now, will be." 
Why is it that we can't seem to learn what is really valuable until it is taken from us?  Why is it we think we are doing something good when we sacrifice our precious time with our spouses and children and grandchildren for the sake of having more to buy "stuff" or go out with some buddies often? 
If I should live another 25 years, I wonder what things I'll be able to look back on and say, "That really wasn't as important as I thought it was.  I didn't need it and it didn't even work for very long before it broke." 
I am a sentimentalist.  I have papers my kids (the youngest of which is now 37!) colored in school, Father's Day cards that they gave me, a cup that they gave me as a gift when they were all little (and I refuse to use it because I don't want it to break!)  And you know what, I think those kind of things will be even far more valuable to me in another 25 years than they are today – and today I consider them priceless. 
Let us not get distracted by stuff that won't be meaningful, that won't even be important, in the future.  Let us focus on the things Jesus focused on and rejoice that we can follow in His footsteps. 
PRAYER: Jesus, I have to say that I often have pursued frivolous things that seemed not only important, but urgent, to me at the time, and that I've wasted much of my life and resources in the pursuit of such things.  Teach me what is really good, what is truly valuable and truly important, and enable me to live for such things.  In Jesus' name, Amen.
Copyright by 2020 by Galen C. Dalrymple.  ><}}}">