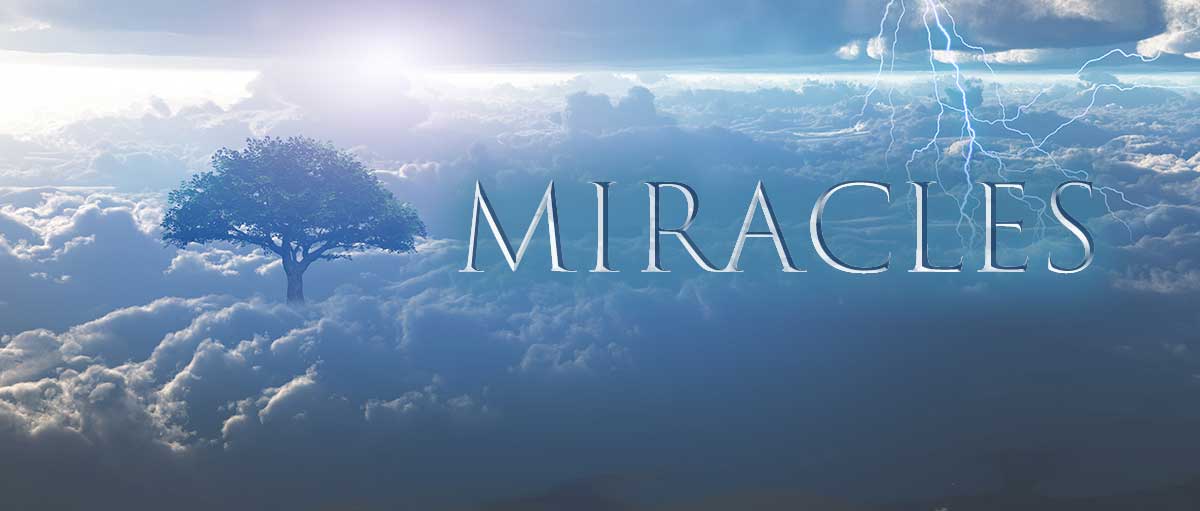 DayBreaks for 1/13/20:

The Possibility of Miracles
From the DayBreaks Archive, January 2010:
Miracles.  We talk about them, I know folks who claim to have seen them.  More often than not, they are talking about someone being healed from an illness or disease, or the miracle of birth or conception, of human development.  It is hard to prove whether such was a miracle or a "co-incidence" in practicality.  In fact, there are those who tend to put a lot of faith in science who say that there is no such thing as a miracle. 
There is no Christian belief without faith in miracles: creation, the virgin birth, Jesus' resurrection from the dead…these form the very crux of Christianity and its beliefs.  Science rejects that miracles can be harmonized with a modern, educated and rational view of the world.  So, once armed with that conclusion, they turn to the bible and say it can't be reliable because of its insistence on miracles and a God of the miraculous.  The thinking goes like this: "Science has proven that there is no such thing as miracles."  But, as Timothy Keller put it in The Reason for God, "..embedded in such a statement is a leap of faith.  It is one thing to say that science is only equipped to test for natural causes and cannot speak to any others.  It is quite another to insist that science proves that no other causes could possibly exist…The scientist must always assume there is a natural cause.  That is because natural causes are the only kind its methodology can address.  It is another thing to insist that science has proven there can't be any other kind.  There would be no experimental model for testing the statement: 'No supernatural causes for any natural phenomenon is possible.'  It is therefore a philosophical presupposition and not a scientific finding."
Alvin Plantinga, the Christian philosopher, shows the folly of such a line of thinking when he wrote: "Macquarrie perhaps means to suggest that the very practice of science requires that one reject the idea of God raising someone from the dead…[This] argument…is like the drunk who insisted on looking for his lost care keys only under the streetlight on the grounds that the light was better there.  In fact, it would go the drunk one better: it would insist that because the keys would be hard to find in the dark, they must be under the light."
It is ludicrous to think that science is so smart that it holds all the answers – even to things that cannot be put under a microscope or subjected to scientific methodology. 
Professing themselves to be wise, they became fools.  (Romans 1:22)
PRAYER: Thank you that there are reasons to walk by faith and not by sight alone!  In Jesus' name, Amen.
Copyright by 2020 by Galen C. Dalrymple.  ><}}}">