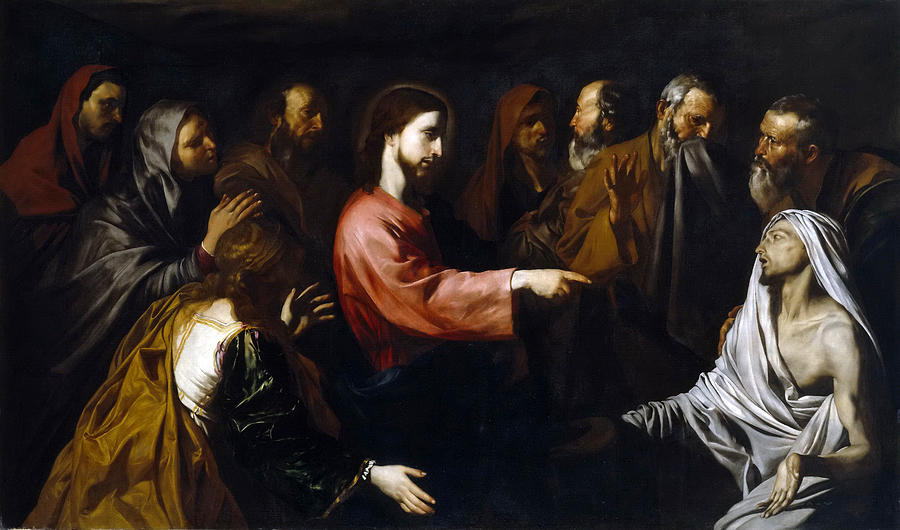 DayBreaks for 2/21/2019:

I AM #7: The Resurrection
John 11:25 (CSBBible) – Jesus said to her, "I am the resurrection and the life. The one who believes in me, even if he dies, will live.
We often think about powerful people or things. At least I do. There is a saying that "Power corrupts and absolute power corrupts absolutely." That was never less true than in the case of Jesus.
As the mourners were gathered around Jesus as he stood outside of Lazarus' tomb that day, they weren't just in the presence of a craftsman's son from Nazareth – they were in the presence of the greatest power the world ever has or will see. They were in the presence not of the one who would bring the resurrection, but of the One who IS the resurrection. The mourners gathered at the tomb never expecting to see Lazarus again for he was dead – certifiably dead as he'd been in the tomb long enough that, according to Jewish thought, the spirit would have left because the corpse was no longer identifiable. Yet standing shoulder to shoulder with them was the power of life over death, the power to turn corrupted flesh into vibrant, pink tissue, the power to restart a heart.
The Jews had a very troubled history by the first century: defeat, captivity, slavery, oppression and no or very little vindication, yet they had an unshakeable conviction that they were the people of God and given His character, they reasoned that there must be world beyond where all would be made right and the dead would live again in peace.
This raising of Lazarus is a foreshadow, but a poor one, of what our resurrection will be. Lazarus was going to die again. Our resurrection (and his second one!) will be into immortality.
I don't know about you, but I need that kind of power in my life not just for the future, but for the now as well. I need the power of one who can transform my sinful self into something new and living. And the one who can do that is not just standing shoulder to shoulder with me at a graveside, but he lives within. All I need do is to hear his voice and "come forth".
PRAYER: Lord, let us live in your resurrected power not just for eternity, but in the now as well! In Jesus' name, Amen.  
Copyright by 2019 by Galen C. Dalrymple.  ><}}}">