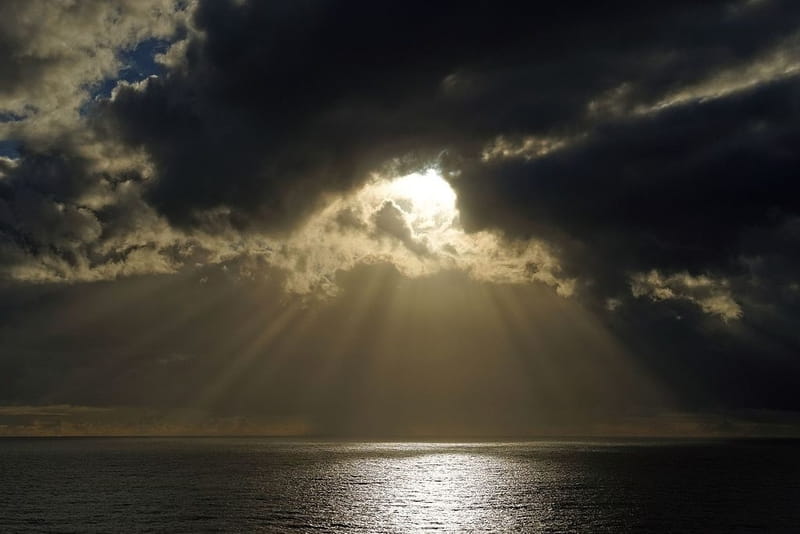 DayBreaks for 07/16/19:

Knowing and Unknowing
From the DayBreaks archives, July 2009:
I love the series of questions God asks Job at the end of that marvelous book!  I can't do any better job of answering them than Job did, but I love the questions!  I have grown to love the mystery of God, and the revelation of Him at the same time.  Do I know God?  Yes.  Do I know God?  No.  Somehow, both answers are correct.  Can I explain God?  Yes – it is part of my job.  But can I really explain God?  No – it is part of my limited human nature that makes me unable to do so. 
We live in a world where people like to make us believe they are experts.  I have no doubt that some people are far more expert than me at many things…but when compared to what God knows about their subjects, are they really experts?  No!  We are all novices before the mystery that is He. 
But we like experts, don't we?  After all, we tend to trust what they say and accept their advice if we're wise.  When your doctor tells you that you need surgery, you do it because you trust her expert judgment versus your own.  When your financial advisor gives you advice, you tend to accept it because they've studied the markets and financial instruments for years.  Mechanics, lawyers, teachers, professors – all have credibility as experts because of what they have learned.  But all are novices before God Himself.
Jesus was the expert on God.  Jesus didn't just spend 12 years in school studying God – He was God, He was in the beginning with God – for eternity past He studied God and was God.  If there ever was an expert on God, it was God Himself, made flesh and dwelling among us. 
There are many who doubt God's existence.  There are even "experts" who say boldly that there is no God – and they are certain of it.  Perhaps Rabbi David Stern put it best when he said, "We must be careful not to blur the distinction between the indiscernible and the nonexistent."  Just because you or someone you know can't discern with the 5 senses that God exists (although I think you could argue that!), we mustn't rush to conclude that He doesn't exist. 
At best our knowing will retain much unknowing.  But I'm OK with that.  Because what I do know has made me confident of what God is like.  I can't wait to get to heaven so that some of the unknowing is removed as eons of eternity roll slowly by!
PRAYER: There are so many things we want to know about You!  Help us not to lose sight of what Jesus has shown us as we search for more knowing!  May we live in peace with the Mystery that is You!  In Jesus' name, Amen.
Copyright by 2019 by Galen C. Dalrymple.  ><}}}">