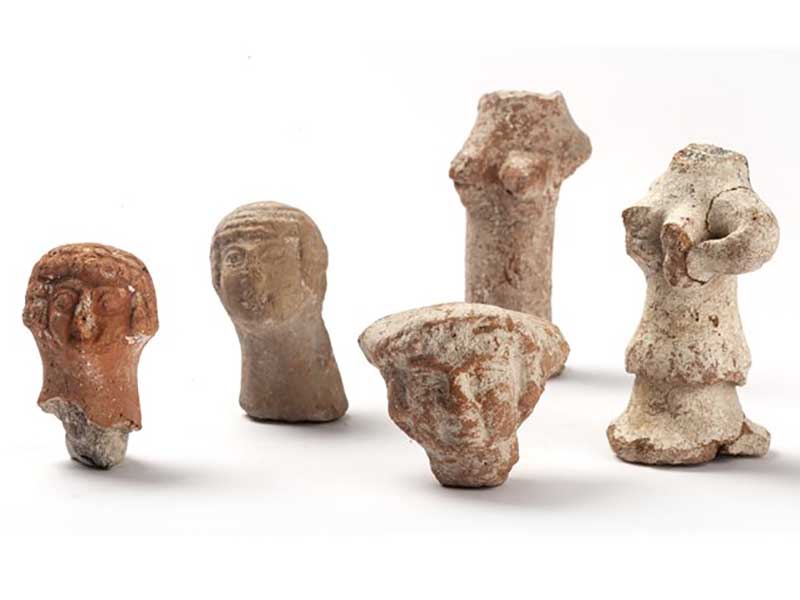 DayBreaks for 07/08/19:

The Image and the Reality
From the DayBreaks archives, July 2009:
You saw no form of any kind the day the LORD spoke to you at Horeb out of the fire. Therefore watch yourselves very carefully, so that you do not become corrupt and make for yourselves an idol, an image of any shape, whether formed like a man or a woman, or like any animal on earth or any bird that flies in the air, or like any creature that moves along the ground or any fish in the waters below. And when you look up to the sky and see the sun, the moon and the stars–all the heavenly array–do not be enticed into bowing down to them and worshiping things the LORD your God has apportioned to all the nations under heaven. – Deuteronomy 4:15-19 (NIV)
Anyone who has read Scripture knows that God prohibited Israel from fashioning idols and worshipping them.  That's not a new revelation to any of those who regularly read DayBreaks.  But why did God have so much to say about it, not only in Deuteronomy, but in other books of Scripture?  I mean, after all, it's not like the stone or wood or metal carving is going to come to life and threaten God in any way, shape or form.  God certainly isn't afraid of any rival or competitor.  He's more than willing to take on any "god" that wants to challenge Him. 
So why such a strong prohibition?  While I certainly don't agree with all of his writing or theology, N. T. Wright captured it pretty well, I think, in his book, Surprised by Hope: Rethinking Heaven, the Resurrection and the Mission of the Church:  "When human beings give their heartfelt allegiance to and worship that which is not God, they progressively cease to reflect the image of God.  One of the primary laws of human life is that you become like what you worship; what's more, you reflect what you worship not only back to the object itself but also outward to the world around."
It is an interesting observation, that if we take the time to consider, we'll probably be forced to admit it is true: "One of the primary laws of human life is that you become like what you worship…"  If we worship money, what happens to us?  We become more driven to have more of it, more greedy, more materialistic.  If we worship beauty, we may become preoccupied with our physical appearance and spend vast amounts of money to stay young looking and beautiful.  Those who worship the god of sex wind up treating others simply as objects to be used for pleasure.  Those driven by the idol of power treat others as competitors, pawns or partners to achieve power. 
Man was created as a worshipping creature.  Our hearts are prone to worship many things.  Even Christians have hearts that are still in the process of being re-made so we must guard our hearts carefully, as the Lord said in Deut. 4:15 (above).  We must watch carefully the things that fascinate us and draw us and attract us and motivate us.  Those things just may be gods in disguise.
PRAYER: Lord, we are often blind to the gods in our lives and too prideful, thinking that we would never bow the knee before anyone but You.  May we learn from Peter's overzealousness, "Though everyone else may leave you, I will never deny You!"  Teach us to recognize the things in our lives that could become, or which may be, gods – and give us the grace to cast them out of our lives.  In Jesus' name, Amen.
Copyright by 2019 by Galen C. Dalrymple.  ><}}}">