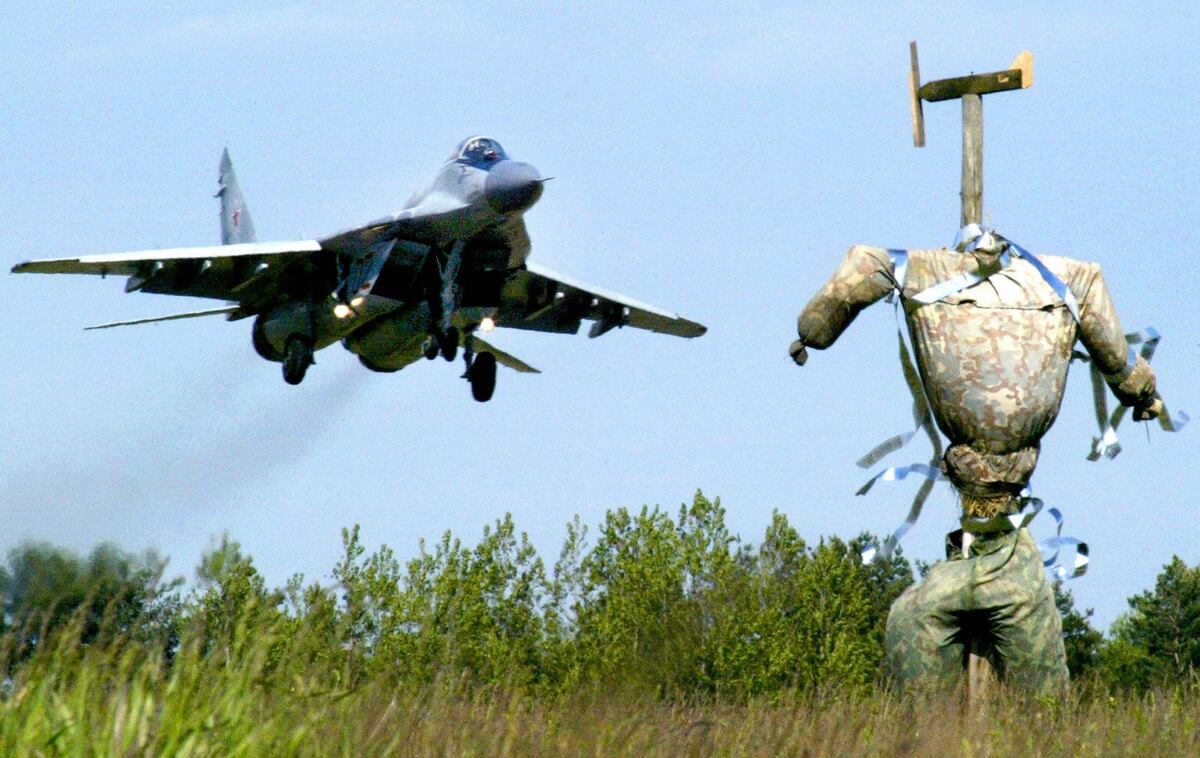 DayBreaks for 9/18/18:

Saints Among the Killing Fields
From the DayBreaks archive, September 2008:
There's a man in Croatia named Bosada.  One day, his Serbian neighbor came to him and handed him the keys to his home and said, "Would you look after my house for me and my pigs and my cattle and sheep?" Bosada said, "Sure. You're my neighbor.  You're my friend.  Our families have lived together here for 500 years."  What the neighbor didn't tell Bosada was something that every Serb knew, but the Croats didn't: every Serb in that Croatian village was doing the same thing that very day.  They had been forewarned by the Serbian army to get out; the army was coming to blast the Croats and their homes to kingdom come the next day.
The next day, the tanks did indeed roll in and they blasted all the houses, leaving just ruins.  Only two houses out of 39 were left standing: half of Bosada's home and a house across the street (which was then used as a prison to torture people).  Then a peace accord was signed—an uneasy peace, if it could even be called that.  When the United Nations peacekeepers came, this little village with Serb houses sitting up on the hillside began to be repopulated by Croatians headed by Bosada.
Bosada, who was a Christian and pastor of the local church, said, "We must show the way.  We must go back and rebuild the church." And he did, taking his daughter with him.  Even though the UN peacekeepers were there, Serbian soldiers came out of the forest and took both Bosada and his 17-year-old daughter up among the trees.  They took his daughter away and raped and tortured her.  They took a bayonet and thrust it through Bosada seven times, but he didn't die.  "Well, old man," they finally said, "we're fed up beating you.  I think what we'll do is let your own people kill you."  So they brought the daughter back and said, "Now off you go home through the minefield.  If you make it, your own militia people will kill you at the other end because it's after curfew."
Bosada took his daughter's hand and set off through the minefield.  While he was being tortured, he'd said to his torturers, "You can kill our bodies, but you cannot kill our souls. This is the wrong thing you're doing. I will go to heaven, but where will you go? I know that my Redeemer lives. Why don't you turn to my Redeemer?"
Bosada and his daughter did make it through the mine field and survived, but what is inspiring is the message he gave to his torturers.  Did any respond, did it have any kind of impact on the future actions of his tormentors?  I do not know.  I only know I wish I had the courage of my brother in the Lord, Bosada.
We may never walk through literal minefields.  We will hopefully never be tortured because of our faith.  Yet, we still walk through minefields strewn with deadly devices planted by our enemy and the prevailing spirit of this fallen world.  May we walk it with the grace of a saint in deadly places.
PRAYER: Thank You, Father, for the faith of those like Bosada, whom we will most likely never meet on this earth.  Thank You for preserving both he and his daughter.  Thank You for preserving us.  Give us the courage and grace to act like our brother in the face of great evil and danger.  In Jesus' name, Amen.
COPYRIGHT 2018 by Galen C. Dalrymple. All rights reserved.