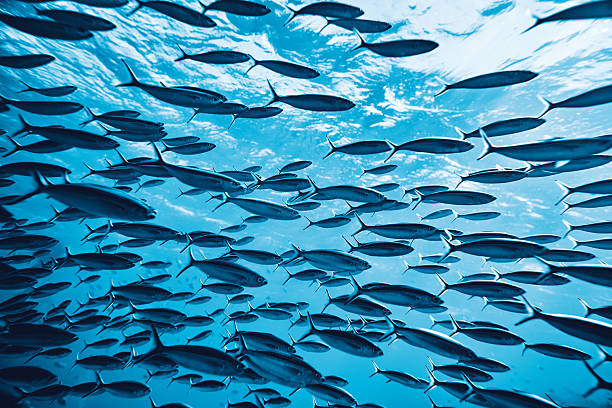 Image courtesy from iStock photo.
DayBreaks for 1/10/18: God Help the Fish
When you think of it, we all like fairy tale stories in one form or another. We like stories of frogs becoming princes, of ugly ducklings that become beautiful swans and the down-and-out who rise above adversity yet remain kind, compassionate and humble.
Sam Houston was the first president of the Republic of Texas. It's said he was a rather nasty fellow with a checkered past.  Later in life Houston made a commitment to Christ and was baptized in a river. The preacher said to him, "Sam, your sins are washed away."  Houston replied, "God help the fish."
We see similar stories throughout the Bible as ordinary people, often very poor and outcast, who come to a special relationship with God or Jesus. The woman at the well, the woman taken in adultery, Saul of Tarsus, Zacchaeus and others are all examples. We are uplifted by their stories.
Yet, each and every believer in Jesus is like the pauper who becomes a prince or princess. We have to go through a process much like Sam Houston did – of being convicted of our estate (it must become clear to see!) – before God dresses us in the finest of robes, puts shoes on us, gives us his ring and reinstates us to a place in His own house.
How do you see yourself? You may not feel like the prince or princess just yet, but once your sins have been washed away, you are no longer what you previously were. You are a child of the King and you are growing to look more and more like him with each passing day, week, month and year. The day will come when you will stand beside him in glory, look in the mirror and see both his and your reflection, and will be amazed at how alike you are!
Hang tough! Persevere! Trust Him! He will finish the work he has started!
PRAYER: God, I know my own sin is enough to kill all the fish in the sea, yet you promise me you have washed me clean and that I am your child. Help us all to being to grasp that simple, yet profound, truth. In Jesus' name, Amen.
COPYRIGHT 2017 by Galen C. Dalrymple. All rights reserved.