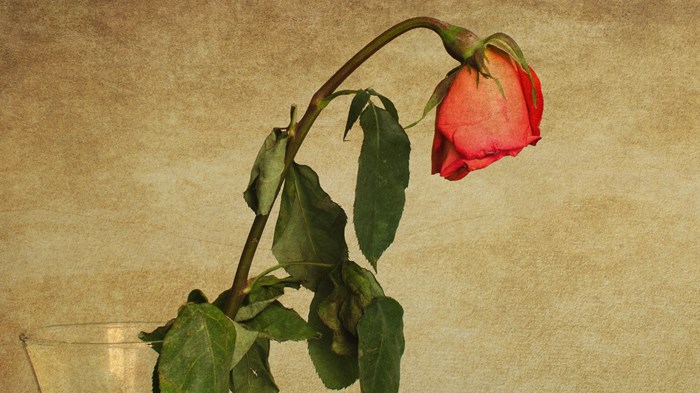 DayBreaks for 4/15/19:

Easter and Disappointment
From the DayBreaks archive, April 2009:
When was the last time you were disappointed? My guess is that you are disappointed in some things every day.  I know I am.  I think of the story of the disciples on the Emmaus road.  As they trudged along on their way, the disappointment drips from their lips like honey from the honeycomb.  But we were hoping that it was He who was going to redeem Israel. Indeed, besides all this, it is the third day since these things happened. (Lk. 24:21, NASB)
But we were hoping…hopes are now dashed, broken into pieces like shattered glass.  Their disappointment was so deep that they couldn't even recognize that the One of whom they were speaking was walking beside them.  As Max Lucado points out in He Still Moves Stones, "Disappointment will do that to you.  It will blind you to the very presence of God.  Discouragement turns our eyes inward.  God could be walking next to us, but despair clouds our vision.  Despair does something else…it hardens our hearts.  We get cynical.  We get calloused.  And when good news comes, we don't want to accept it for fear of being disappointed again." 
You may be disappointed right now about your job, your marriage, your children or yourself.  There are several things to note about the Emmaus' disciples and their encounter with Jesus that might be instructive:
FIRST: they kept walking and they talked about their disappointments.  They didn't try to hide them – in fact, it seems that their disappointment was so palpable that they couldn't NOT talk about it.  But they knew what direction they were going and they kept moving.  They didn't stop and stew in their disappointment.  They moved onward.
SECOND: it took Jesus to turn their disappointment into rejoicing and celebration.  He did that by coming to them…not once they'd already started to celebrate, but when there were at their point of deepest pain.  It was then that they needed him the most, perhaps.  On the one hand, they were blaming God for not doing what they thought He should have done or for not doing what they thought He was doing.  Many of our unfulfilled expectations we blame on God, but remember: they may just be our own expectations, created out of our own imagination and we project them onto God as His responsibility to fulfill.  They surely thought they knew what Jesus was supposed to do – and felt he'd tricked them all.  So, who else but Jesus could turn the situation around? 
THIRD: Jesus began to heal their disappointment by telling them a story: the story of God's faithfulness and activity throughout history.  Why?  To show them that God was still in control.  Nothing is finished until God says it is finished – surely, Jesus wasn't finished even though they thought he was.  Those who are disappointed need to remember that God is still in control.  And what can be bad about that?
If you are walking a disappointment-filled road today, keep walking and talking with Jesus about your disappointment.  He will meet you in your pain.  Let the Word remind you that God is still in charge – not just of world events, but of your life and destiny.  And that's not a bad thing to remember!
Prayer: In our disappointments, Lord Jesus, let us not just listen for your voice, but look for your face as  you walk next to us, reminding us that you know, you understand, and you have it all under control!  In Jesus' name, Amen.
Copyright by 2019 by Galen C. Dalrymple.  ><}}}">