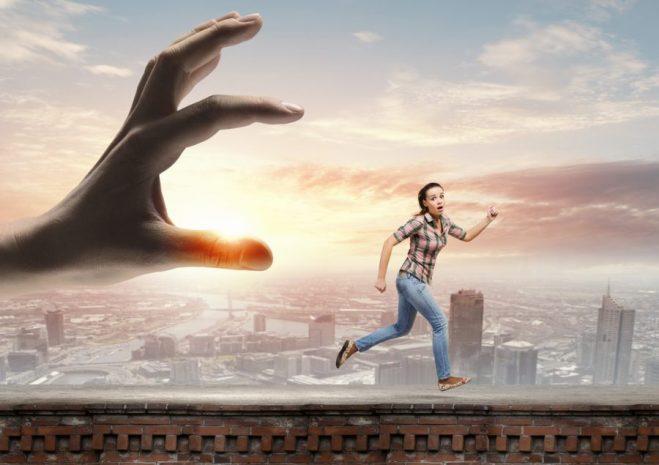 DayBreaks for 6/28/18: I Could Have Been Free
From the DayBreaks Archive, June 2008:
Dr. Ramesh Richard was the final speaker at Promise Keepers in Fresno.  He talked about living a Godly legacy, and he told a story about a man in Alabama who was imprisoned for a crime and given a life sentence.  The man had been wrongly convicted but was in jail serving time.  Over the course of the years while he was in prison, he tried three times to escape but was recaptured each time.  Finally, after many years had passed, the original conviction was overturned.  However, in Alabama, there is a law that says that if you are serving a life sentence and have tried 3 times to escape, that you are automatically sentenced to another life sentence.  As the man said after learning about this law: "I could have been free if I hadn't run." 
When a prisoner attempts an escape and goes on the run, they don't usually end up finding the one-armed man that was guilty of the crime (remember The Fugitive?).  They usually end up getting caught and more time is added because of the escape attempt.  As attractive as running may seem, it is costly.  In the case of the Alabama man, it may cost him the rest of the years of his life.
Think about that in a spiritual light for just a moment.  What usually happens to men and women when they have committed some sin?  Do they typically come running to God or do they run from Him?  There is a part of us, like Adam and Eve demonstrated in the garden, that runs from God when we have done something wrong.  And you know what?  That is exactly the WRONG way to run.  Instead of running from God, we should run to him and take the discipline He has to give us.  Instead of running and trying to pretend that nothing is wrong, we need to be in His Presence, heads bowed and seek His forgiveness.  Then we can be free, but not until. 
Perhaps you've been running from God.  Moses tried to run from God with his excuses about why he wasn't the man God wanted.  Jonah tried to run from God and found that he couldn't find freedom in that direction.  Perhaps you are running from His calling for your life.  You'll never find freedom as long as you are running.  Perhaps you are running because of sin that you don't want to face up to because you're afraid the discipline will be more than you can bear.  It won't be.  God disciplines, yes, but He loves you and will not break you (Isa. 42:3): A bruised reed he will not break, and a smoldering wick he will not snuff out. In faithfulness he will bring forth justice…  Perhaps you are running from making a commitment to the Lord and giving Him your life.  What a tragedy it will be when someday you stand before His throne and say to yourself, "I could have been free if I hadn't run."
PRAYER:  Let us run to You, Lord, and cast ourselves on Your great mercy!  In Jesus' name, Amen.
COPYRIGHT 2018 by Galen C. Dalrymple. All rights reserved.