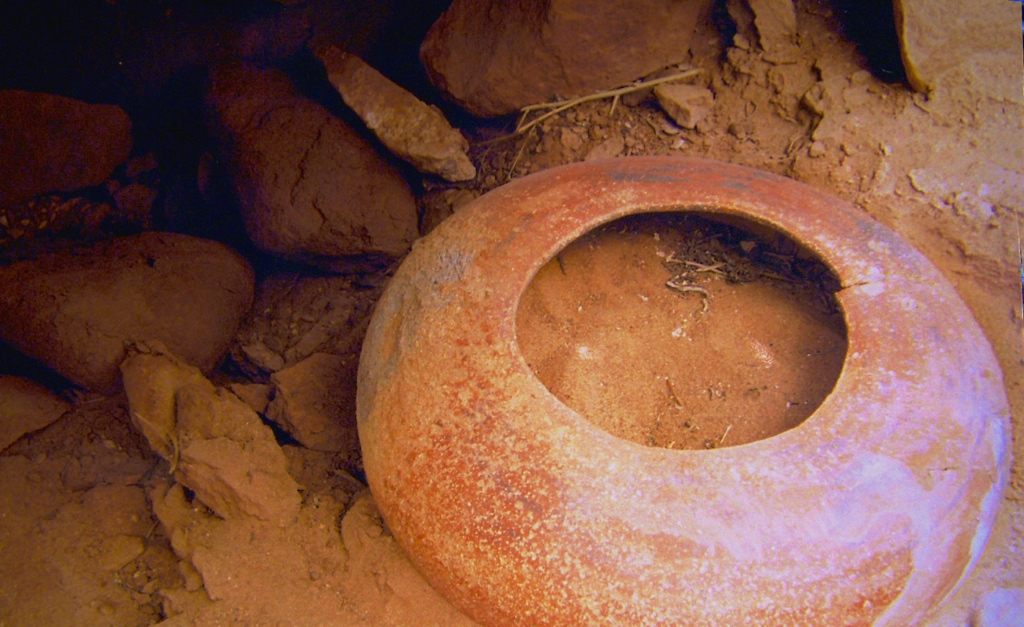 DayBreaks for 1/23/18: Dust and Clay Pots
Genesis 3:19 (NIV) – By the sweat of your brow you will eat your food until you return to the ground, since from it you were taken; for dust you are and to dust you will return.
2 Corinthians 4:7 (NIV) – But we have this treasure in jars of clay to show that this all-surpassing power is from God and not from us."
It didn't take God very long after the fall of man in the garden of Eden to reset our perspectives.  Do you remember how Satan had tempted Eve?  He told her that if she ate the fruit that "you will be like God."  That's the second lie that Satan told.  The first one was spoken in the same breath when he told Eve: "You shall not surely die."  Both of those things are God-like, aren't they?  To not die and to be eternal is God-like, and knowledge is God-like.  And Eve fell for it. 
What was God going to do with this situation?  It seems that one of the first things God had to do was to correct their thinking, in no uncertain terms, about whether or not they were like God.  And He did it partly by telling them in verse 19: "…for dust you are and to dust you will return."  In other words, "You SHALL surely die."  God has spoken – and suddenly Adam and Eve fall mute.
The apostle Paul was a bit more tactful, or at least a bit more generous, when he referred to us as clay pots, but the point is the same.  We're hard and brittle and easily broken and shattered and we turn back into the clay/dust.  It's vital for us to remember: "God made us from dust.  We're never too far from our origins."
As a result, we should live each day as if we will die before the day is out.  That means we should love while we have a chance, we should forgive when time is still with us to do so, we should embrace the wonder and beauty and miracle of life before it is gone.  We're all familiar with the old saying to "Live each day as if it were your last."  Wouldn't we be better served to live each day as Jesus lived the last day in his life?  I have a hunch that if we did, that last day would be far better than we could come up with on our own.
PRAYER:  May this day be precious to us and a day we live for You.  In Jesus' name, Amen.
COPYRIGHT 2018 by Galen C. Dalrymple. All rights reserved.