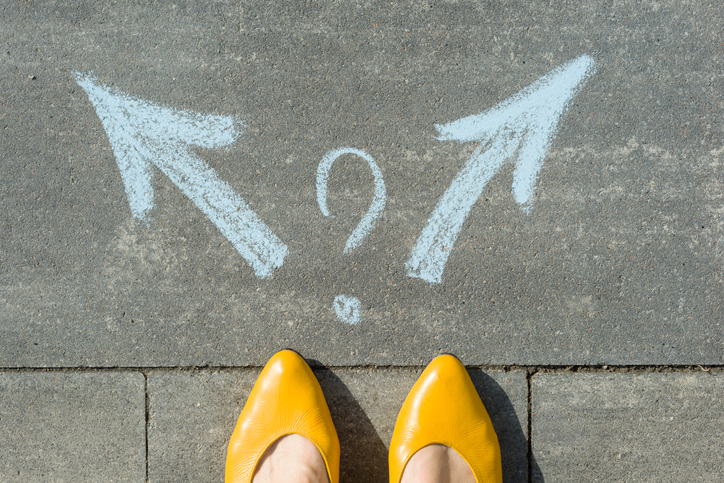 DayBreaks for 3/18/20:

The Courage to Choose Freedom
From the DayBreaks archive, March 2010:
An Arab chief tells a story of a spy who was captured and then sentenced to death by a general in the Persian army. This general had the strange custom of giving condemned criminals a choice between the firing squad and the big, black door. As the moment for execution drew near, the spy was brought to the Persian general, who asked the question, "What will it be: the firing squad or the big, black door?"
The spy hesitated for a long time. It was a difficult decision. He chose the firing squad.
Moments later shots rang out confirming his execution. The general turned to his aide and said, "They always prefer the known way to the unknown. It is characteristic of people to be afraid of the undefined. Yet, we gave him a choice."
The aide said, "What lies beyond the big door?"
"Freedom," replied the general. "I've known only a few brave enough to take it."  
It is much easier to remain enslaved than to be free.  One might think it would be the opposite – that anyone in their right mind would choose freedom over slavery.  But when we are enslaved, we don't have to make choices, we don't have to make decisions – we are told what to do and we have no choice but to do it. 
Perhaps that's why so many refuse to choose the freedom that Christ offers.  When we accept the invitation to freedom, we are accepting the responsibility to imitate and live like Jesus.  Do you have the courage necessary?  Once you choose freedom in Christ, however, you are truly free!  The slave does not remain in the house forever; the son remains forever.  So if the Son sets you free, you will be free indeed. – John 8:35-36
PRAYER: For the freedom to choose, we thank You!  For real freedom through Christ, we give you praise!  In Jesus' name, Amen.
Link to video with facts, symptoms and prevention tips about coronavirus: https://www.youtube.com/watch?v=AITtaAAAdYc
Copyright by 2020 by Galen C. Dalrymple.  ><}}}">