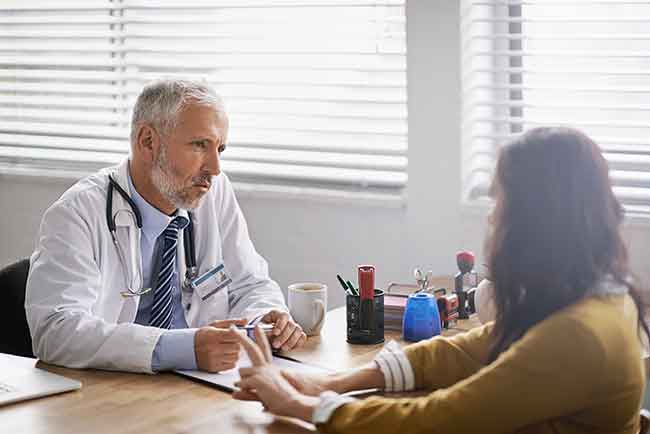 DayBreaks for 11/14/18:

Is There No Hope?
Jesus said, "I am the way, the truth, and the life.  No one comes to the Father but by me."  For many, those are the most offensive words ever spoken.  While many of those who accuse Christians of being closed-minded wouldn't say it to Jesus' face there is no hesitation to say it to the face of one of His followers.
So much is riding on whether or not we believe what Jesus said.  If you don't believe it, you might argue that, just as "all roads lead to Rome", so "Many paths lead to God."  One might argue that as long as you are sincere that's all that matters.  Some say that there is no God, or if there is, that everything that exists is not just made by him, but a part of him – and therefore we as people are no more special than a dolphin, whale, spotted owl or snail darter.  On the other hand, if we accept what Jesus said, it leaves no room for argument. 
Suppose for a second that you go to see your doctor, and the doctor, after poking and prodding and a series of tests, comes back and tells you, "I'm sorry to tell you this, but you have a rare and terminal illness."  After recovering your bearings, you ask, "Is there no hope?"  "Well, there is one thing – and without it, it's as good as over.  But, this one thing would heal you completely.  But it is certain that without this, you will not survive."
As Mark Buchanan points out in Things Unseen,  you wouldn't say something like: "Well, doc.  It's been great to see you again.  I appreciate your opinion, but my favorite team is playing on TV in 15 minutes and I've got to get home to watch it.  See you again next year."  You also wouldn't be likely to say: "Doctor, I resent very much that you're imposing your opinion on me.  You're entitled to your opinion, but I am entitled to mine.  I think I'm just fine the way I am and that there's nothing wrong with me."
What would you do?  You'd sit there and listen and learn all that you could.  You'd go home, get on the internet, find resources and more information to learn even more.  And then you'd decide to take the doctor's advice and do the one thing that will save you.
People refuse to take the advice of the Great Physician, the only One who has seen both time and eternity, heaven and earth, paradise and hell.  Why?  Because we think we're smarter than Jesus.  Do you think the same thing about your doctor, or lawyer?  You might, and in some cases, you might be right.  But no one has ever been smarter than the Son of God. 
He's diagnosed you.  He's given you the treatment that will work.  What will you do with it?
Prayer: Father, thank You for showing us our desperate condition and for diagnosing our fatal illness.  Thank You for the cure, accepting You Son Jesus and His finished work on the cross.  Humble us to accept the cure.  In Jesus' name, Amen.
Copyright by 2018 by Galen C. Dalrymple.  ><}}}">