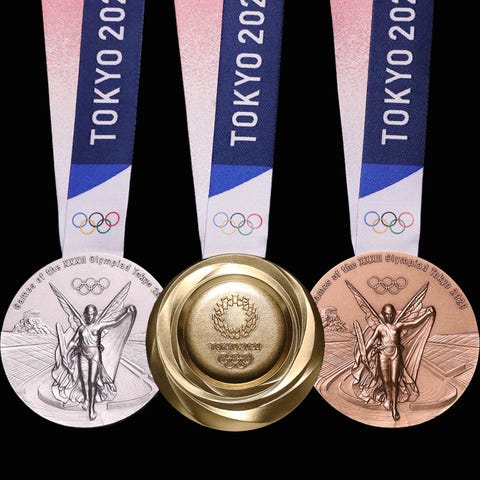 DayBreaks for 3/2/20:

A Different Attitude
From the DayBreaks archive, February 2010:
I am not lucky when it comes to contests.  I am told (mostly by my wife and also my good friend, Ken) that I am a pretty competitive individual.  I don't see it, but I guess that they do.  I'm not sure if that's good or bad but I'm certain it could be either – or both – depending on what it is that I might be competitive about!  I don't like to lose.  And sometimes, if I don't think that I've really got a reasonable chance of success, I won't even compete because I dislike losing that much. 
How we feel about winning and losing probably says a lot more about us than we want to admit.  I know those who lose and then they sulk about it for days or weeks.  And that's especially true, it seems, the closer they came to victory.  Consider running the 100-meter dash in the Olympics.  Such an event draws the fastest men and women in the world – people who literally can run like the wind.  In such a short race, with such a high caliber of competitors, the difference between winning and losing is often measured in hundredths of a second – faster than the blink of an eye. 
Can you imagine what it would be like to have trained for year after year after year – perhaps a decade or more – only to lose the Olympic 100-meter dash by .01 second?  It would be crushing.
A fascinating study done by Professor Vicki Medvec reveals the relative importance of subjective attitudes over and above objective circumstances. In her study, she studied Olympic medalists and discovered that bronze medalists were quantifiably happier than silver medalists. Here's why: Silver medalists tended to focus on how close they came to winning gold, so they weren't satisfied with silver; bronze medalists tended to focus on how close they came to not winning a medal at all, so they were just happy to be on the medal stand. 
Again, in the case of an Olympic race, the difference between 2nd place and 3rd place (silver or bronze medal) may be only .01 second (or less).  I find it very telling that the third place finishers didn't feel worse, and in fact felt better, than the second place competitors. 
What does this say about us?  Perhaps it is a lesson in thankfulness and grace: none of us can run the race that Jesus ran – He is the hand's down winner and no one is even close to Him in terms of holiness.  I suspect that the Pharisees, to the extent that they allowed the truth of their sin to come to the surface, beat themselves up incessantly about their sin, thinking things like, "I was sooooo close to being as holy as God wants me to be!"  Balderdash.  Not one of us can say that. 
I don't know about you, but when the heavenly dawn breaks for me, I will be thrilled to be on the victory stand and look up at the One who won the race not only for me, but for everyone who puts their trust in Him.  I know I will have no right to be there…I would be more than content to be the stable boy for Jesus' great white war horse for eternity.  But God won't permit that.  He has made us His beloved children, He will give us the crown of life, and we will be so eternally thankful that we won't worry, as did the disciples on the night that Jesus was betrayed, about who is "the greatest."  It will be perfectly clear Who the Greatest will be!
PRAYER: Help us to have attitudes of thankfulness for what you have done for us, for our destiny and for the joy that awaits us and not to be envious or jealous of those who we might be tempted to look up to in this life.  Let us lift our eyes to see only Jesus and to praise Him for all eternity!  In Jesus' name, Amen.
Copyright by 2020 by Galen C. Dalrymple.  ><}}}">