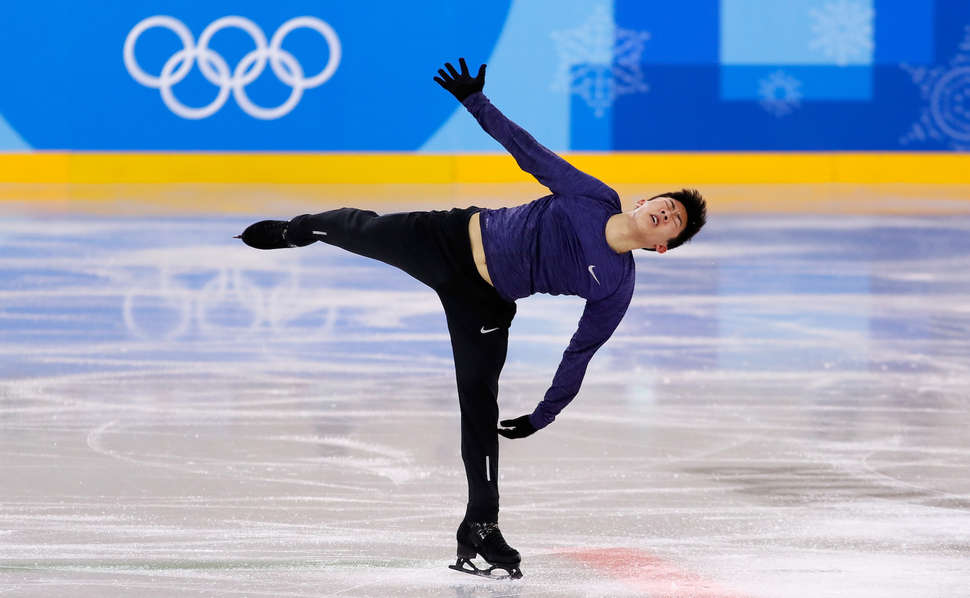 DayBreaks for 3/04/20 –
Not Cast Down
From the DayBreaks archive, February 2010:
The steps of a good man are ordered by the LORD: and he delighteth in his way. Though he fall, he shall not be utterly cast down: for the LORD upholdeth him with his hand. Psalms 37:23-24 (KJV)
With the 2010 Winter Olympics taking place in Vancouver, Canada, February 12-28, chances are good that many of athletes performing on the biggest stage in the world will be dedicated Christians whose faith affects their preparation and participation in their specialized events. In an anthology entitled Finding God At Harvard: Spiritual Journeys of Thinking Christians, American figure skater and Harvard graduate Paul Wylie writes of his experience during a very trying moment in the 1988 Calgary Winter Olympics:
"I set up for the first jump in my program, but as soon as I'm in the air, I know something is terribly wrong.  A flash later my hand touches the ice; the blade will not hold. I start slipping and now I realize it: I am falling. All I hear as I collapse to the ice is the empathetic groan of what seems like a million voices. I struggle to get up, hustling to get to the next move, thoughts racing through my mind as I try to cover the disappointments. There is no way of erasing a fall from the judge's minds, nor can I jam the television transmissions to the living rooms of family and friends watching back home. This is live, and I have just blown it.
"I have four minutes left and one important choice to make. Either skate through the rest of the program believing that something constructive will come of the mishap, concentrating and performing through to the end, or continue to dwell on the fall and its consequences, inviting more mistakes caused by a negative frame of mind. A Scripture flashes through my mind that helps me with my decision: "The righteous shall fall, but they shall not be utterly cast down." I suddenly grasp God's perspective: he will use our successes and our failures to teach us about ourselves and to show the world his glory. "And we know that in all things God works for the good of those who love him, who have been called according to his purpose." (Romans 8:28) I move on, accepting a new role. I admit imperfection and decide to skate "heartily as unto the Lord" for God's glory rather than my own results.
"Paul Wyle would go on to finish tenth, but his lack of success at the 1988 Games did not deter him. He continued to compete in figure skating, learning from his setback. He eventually won the silver medal at the 1992 Olympics in France." – Jerry De Luca, Montreal West, Quebec; source: Paul Wylie, "On Gravity and Lift," in Finding God at Harvard: Spiritual Journeys of Thinking Christians (edited by Kelly Monroe Kullberf), InterVarsity Press, 2007
It is hard to fall down and not be down cast about it.  The wonderful news is that no matter what happens to us in this life, the Lord will lift us up in due time!
PRAYER: We all face hard times, Lord, times when we fall and are badly hurt.  Bring healing to us, remind us that in You we will NEVER be "utterly cast down!"  In Jesus' name, Amen.
Copyright by 2020 by Galen C. Dalrymple.  ><}}}">