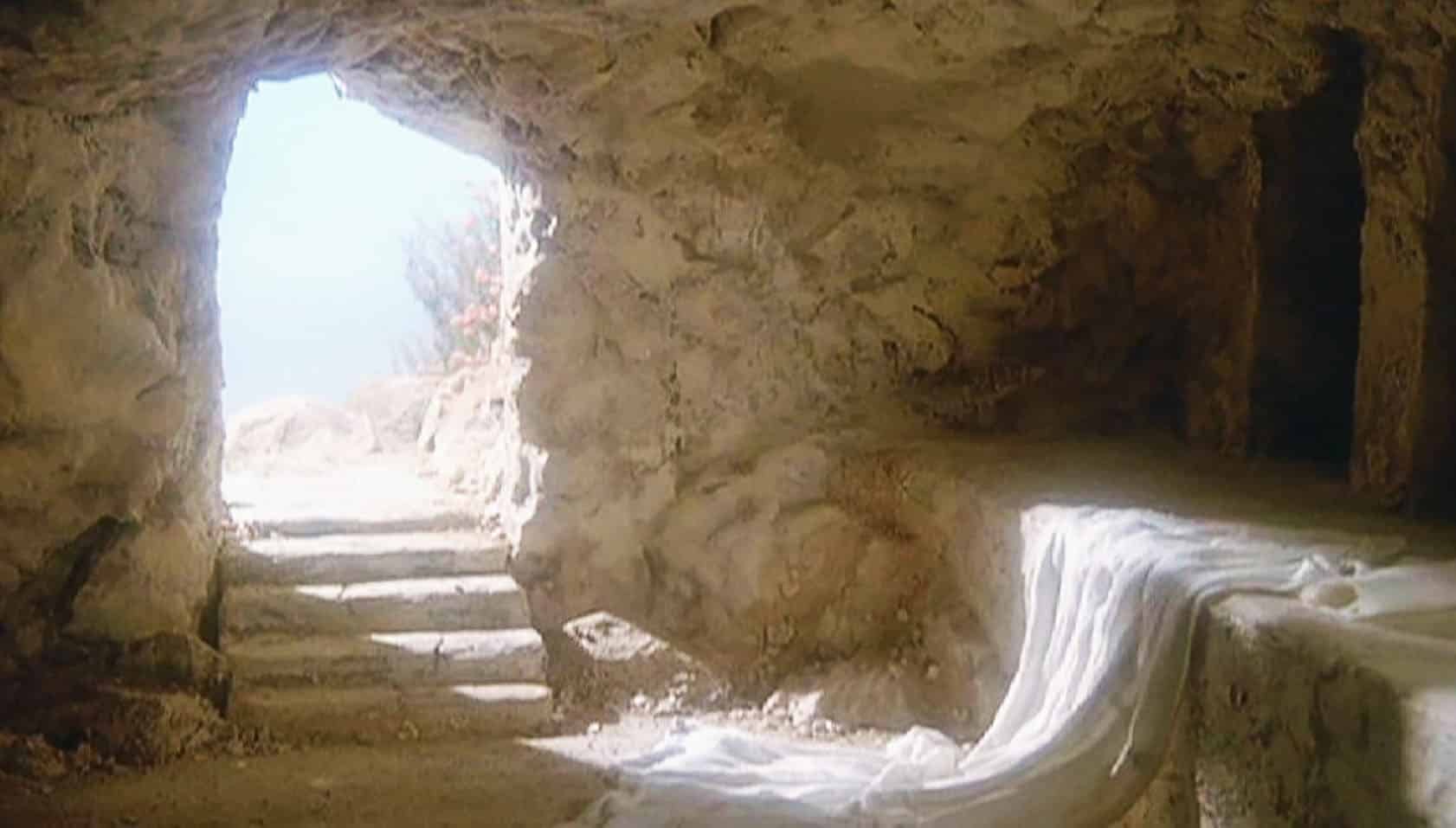 DayBreaks for 4/09/20:

The Hallway Through the Sea #15 – The Resurrection has Not been Cancelled
From Christianity Today and Tim Dalrymple, 4/08/20:
For today's musical pairing, listen to Beethoven's "Ode to Joy," commonly played on Easter Sunday but here rendered in a distilled, outdoor version.
"I want to know Christ—yes, to know the power of his resurrection and participation in his sufferings, becoming like him in his death, and so, somehow, attaining to the resurrection from the dead." – Philippians 3:10–11
Meditation 15. 1,495,051 confirmed cases, 87,469 deaths globally.
Sister Benedicta Ward produced the most widely used translations of Sayings of the Desert Fathers and Lives of the Desert Fathers. I studied those works with her at her home in Oxford over the course of a beautiful spring. The books recount the practices and teachings of early Christian hermits and monks who made their homes in the most barren parts of Egypt.
I found myself in those discussions frequently referring to "dying to oneself." Eventually she lifted her head and held up her hand. "We die to ourselves, yes," she said. "But only so we can come alive to who we were really made to be, Christ within us."
It was a gentle rebuke and it passed in a blink. But I have never stopped hearing those words.
In this season of affliction and this Holy Week, we approach the day on which we remember the crucifixion of Jesus Christ. With so much suffering around us and within us, it's natural and right to reflect on the suffering of our Savior. But even in the darkest of times, we should never stay there. Jesus didn't.
The Cross by itself is an extraordinary act of love and self-sacrifice. But it cannot be separated from the empty tomb. Apart from the empty tomb, Jesus is not a savior at all. Apart from the empty tomb, the story of the cross would be a story of the death of hope and the defeat of God.
This is not unknown to those of us who are followers of Jesus Christ. We have already experienced a foretaste of the resurrection. We have experienced Christ bringing new life—bringing his life—forth within us. We are, each of us, living proof that God brings life into the dead places. We only truly live when we die and Christ lives in us.
Church doors are closed. Schools are no longer meeting. Businesses are shuttered. Restaurants and cafés are empty, cinema screens are dark, and concert halls are silent. Countless meetings and gatherings, weddings and funerals, conferences and events have been canceled.
The resurrection is not canceled…(Click this link to read the rest of the meditation.)
PRAYER: We implore you, O Lord, bring life out of death again today. Let it start in us. In Jesus' name, Amen.
Link to Christianity Today's Facebook page
The Hallway Through the Sea is a series of daily meditations from the president and CEO of Christianity Today, written specifically for those struggling through the coronavirus pandemic. It will address our sense of fear and isolation and also the ways we find beauty and truth and hope—and Christ himself—in the midst of suffering. The title of the column alludes to the passage of the Israelites through the Red Sea. We are a people redeemed from our enslavement to sin, yet we find ourselves living between where we were and where we are meant to be. Danger looms on both sides, but our hope and our faith is that God will deliver us through the sea and into the land of promise. If you wish, you can follow Timothy Dalrymple on Twitter @TimDalrymple_
PREVIOUS THE HALLWAY THROUGH THE SEA MEDITATIONS: