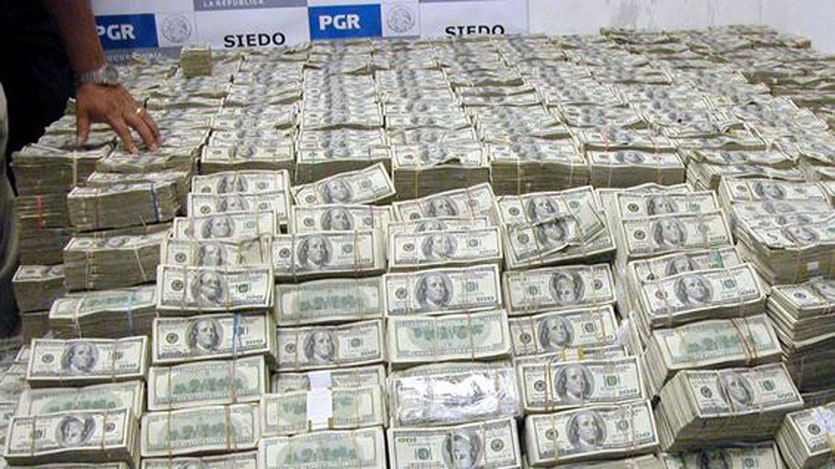 DayBreaks for 1/06/20:

The $10 Trillion Dollar Question
From the DayBreaks Archive, January 2010:
What is the most important question that has ever crossed your mind?  As with all things, the answer to that would depend on who you asked and on what their experiences and beliefs are.  Many would argue that question that we all need to deal with is "Why am I here?"  That's a good question – and it gets to the core of the issue of meaning and purpose.  It is a question that all should, yet not all do, ask of ourselves.   Sadly, many die without ever coming up with a good answer to that question. 
Another question that arguably is the most important might be "Is there a God?"  
As good of questions as those are, there is at least one that is more fundamental, because it informs the "Why am I here?" question and helps to answer it, and just knowing if there is a God or not is not enough.  It could be argued that it is more important to know what that God is like.  I think perhaps Paul asked the most important question of all in Romans 8:35 where he wrote "Can anything separates us from the love Christ has for us?"  In one of his small devotional books, Max Lucado suggests that this question really gets to the heart of what we all want to know.  How long will God's love endure?  Can we conceive of being loved forever, or of a love lasting forever? 
But at a deeper level, we want to know that God loves us when we're dressed in our Sunday clothes and when we're in our dirtiest clothes.  Here's some of Max's thoughts: "I want to know (deep within, don't we all really want to know?), how does God feel about me when I'm a jerk?  Not when I'm peppy and positive and ready to tackle world hunger.  Not then.  I know how we feels about me then.  Even I like me then.  I want to know how he feels about me when I snap at anything that moves, when my thoughts are gutter-level, when my tongue is sharp enough to slice a rock.  How does he feel about me then?…Will God stop loving me?"
We know that with other human beings there is a line that can be crossed, when it becomes obvious that the relationship has been forever changed.  Or what about the last time you drank until you passed out and threw up?  Of when your business failed or you found yourself standing at the fresh grave of your child and you cursed God in your heart or even out loud?  Does He still love you then?
Paul doesn't ask questions that he doesn't answer: "No, in all these things we are more than conquerors through him who loved us. For I am sure that neither death nor life, nor angels nor rulers, nor things present nor things to come, nor powers, nor height nor depth, nor anything else in all creation, will be able to separate us from the love of God in Christ Jesus our Lord."  And, come to think of it, that's not really Paul's answer at all, is it?  It's God's answer given to us through the pen of Paul.    
You are loved forever.  Nothing can separate you from the love of Jesus Christ for you.  Amazing, isn't it?  That knowledge should make a difference in how you feel about yourself and others as you realize Christ loves them the same way – and in how  you feel about Christ!
PRAYER: Thank you, Christ, for your undying, unending, forever love that seeks us out and calls us home!  In Jesus' name, Amen.
Copyright by 2020 by Galen C. Dalrymple.  ><}}}">