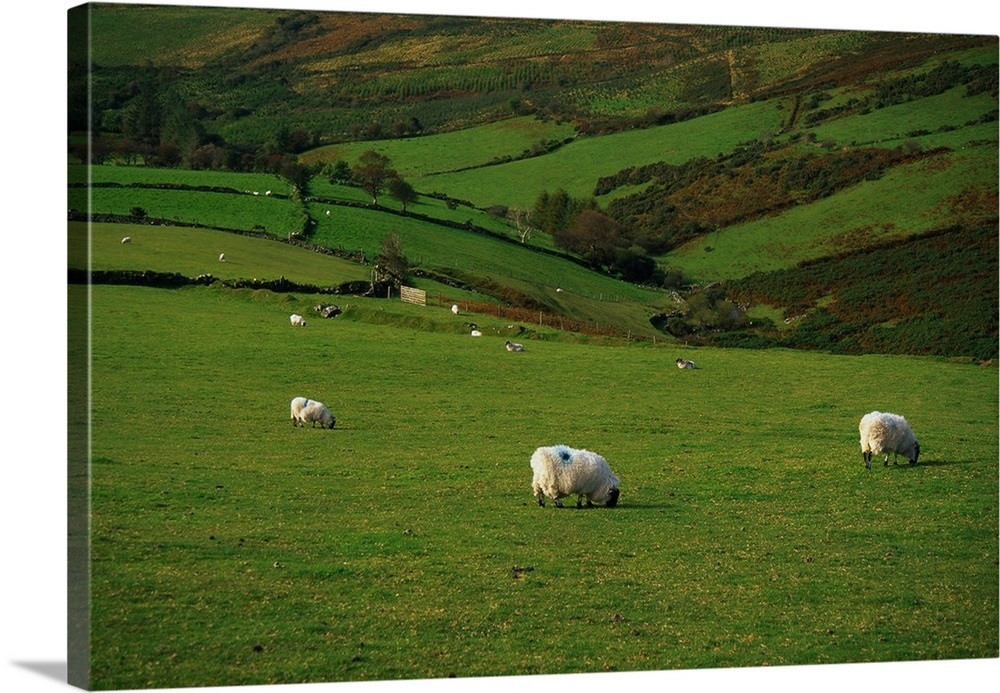 DayBreaks for 07/15/19:

Where Discontent Goes to Die
From the DayBreaks archives, July 2009:
The Lord is my Shepherd, I shall not be in want. – Ps. 23:1
This past Sunday I spoke about the Prison of Want.  You know Paul's words about how he had learned in any and every situation to be content with what he had?  I'm not nearly as far along as Paul, and I doubt that many are.  Discontentment with the way things are is behind nearly every human sin.  It leads people to commit adultery, to steal, to kill, to lie to try to avoid a bad situation, to cheat to get a better score…you get the idea.  Being discontent with what they could and couldn't do was huge in the garden temptation. 
But discontent is not inevitable, nor are we doomed to live in that prison of wanting.  David learned that, as had Paul, there is a pasture where discontent goes to die.  It is in knowing the Lord who is the Shepherd.
There are two major Biblical truths about stuff that we need to remember to help us avoid becoming discontent:
FIRST: our stuff, and even the stuff you want, is not really "our" stuff.  It is belongs to another owner – it is God's.  If we have it, it is only because He has lent it to us as stewards of that portion of His possessions – we don't have title to it (so much for "title insurance"!) – we are just using it.  As Max Lucado pointed out, ask any undertaker or coroner how much of their earthly bling that people take with them when they die and the answer is always the same: "None of it."  Job mused how we are naked when we come from our mother's womb, and we are naked when we leave this earth…not one single stitch of our finest clothing will travel with us.  This truth should redefine how we view our stuff – and teach us to hold it more loosely and not to cherish it unduly.
SECOND: as we stand before God, God isn't the least bit impressed with how much money you've amassed, how large your house is, how fancy your car is or how wonderful your home theater system may be.  Those things don't impress Him at all – partly because they're all His already and not yours – and partly because all those kind of things will be burned up in the twinkling of an eye.  But your soul will remain.  It will stand before the Almighty God and all the money you had in the world won't be enough to bribe God into cutting you a break because you'd rejected Him in life. 
Two quick questions to help you determine if you are in the prison of discontent, the prison of want:
Are you happier when you have more, or are you equally happy when you have less?
If you were to answer the question: "I will be happy when ____________", how would you fill in the blank? And then ask a follow-up question: if that thing never happens or if you never possess that item, if your ship never comes in, can you be happy?
For David (and Paul, too, I'm convinced) the key to contentment was coming to the realization that the things which he had in Christ/God were of far greater value than anything that he did or didn't have in this world.  What a great perspective to have!
Discontent dies in the pastures of the Lord. Let us learn to live there!
PRAYER: Lead us, Shepherd of our souls, to the pasture where our discontent can finally die!  In Jesus' name, Amen.
Copyright by 2019 by Galen C. Dalrymple.  ><}}}">