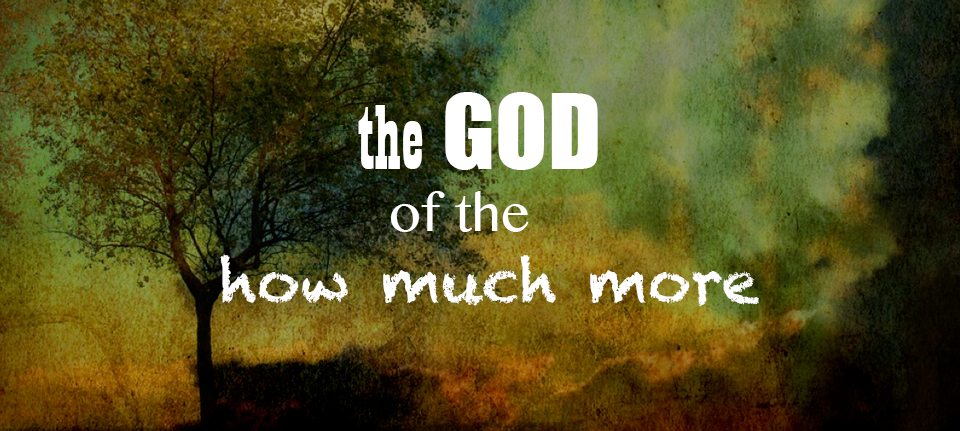 DayBreaks for 07/31/19:

How Much More
Matthew 7:11 (ESV) – If you then, who are evil, know how to give good gifts to your children, how much more will your Father who is in heaven give good things to those who ask him!
In context, this lesson deals with a neighbor who comes banging on the door in the middle of the night asking for food. Jesus moves on to show us the heart of an earthly father by saying that no father would give a serpent or stone instead of bread or a fish to his child and then he draws the contrast with three key words: How much more…to introduce us to the heart of the heavenly Father.
Is Jesus saying that we will always have a belly full of food in this passage? I think not. We automatically equate the "good gifts" here to the food that was mentioned in the verses preceding verse 11. And while food is a good gift, I think Jesus had something far greater in mind.
Think about your prayers and how much of them is consumed with asking for food, shelter, protection, health and other things related to our life here on this planet. I know that far too much of my prayers are concerned with such things.
So, what are the good things, the greater things, we should be asking for with even greater urgency?
How about: forgiveness, mercy, grace, greater love, justice, freeing of the Spirit to empower our lives, salvation for our families and friends. Things with eternal weightiness.
It's not that Jesus thinks we don't need food and clothing. The same phrase, "How much more…" is used in the Sermon on the Mount to describe how God provides for the lilies of the field and birds of the air then says if God does that for such things, won't He much more provide them for us?
We often ask for the comparatively minor things when we should be majoring in the greater with our prayer requests. He wants so much more for us – the greater things – and he will certainly give them if we but ask.
PRAYER: Jesus, help us focus on the greater things. Thank you for your great faithfulness and generosity in all things great and small! In Jesus' name, Amen.
Copyright by 2019 by Galen C. Dalrymple.  ><}}}">