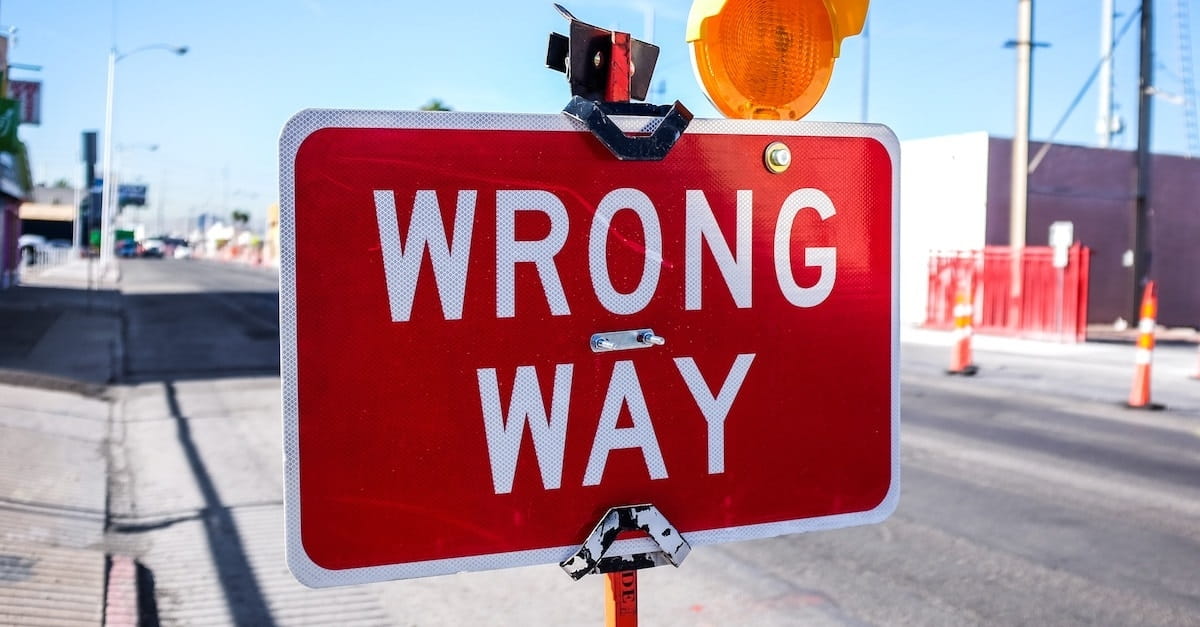 DayBreaks for 5/29/19:

Recognizing Heresy
From the DayBreaks archive, May 2009:
I fear for the church – greatly.  It's not because I think that somehow the devil and his minions will come up with some new "super weapon" that will allow him to prevail against the church (Jesus has already promised us that such a thing won't happen). There will be no super weapon devised that will overthrow the rule of God.  What I fear are the same old weapons that Satan has used so effectively in the past.  And the weapon that has probably wreaked more destruction than any other is ignorance of believers when it comes to knowing what the Word has to say.  I've recently been engaged in a bit of blog banter with some other believers on the topic of whether it's good for believers to try to understand the thinking of people such as Richard Dawkins, etc.
I've had many people tell me before that they don't think a Christian should read anything but the Bible (interestingly, often I find such people eager to read "Christian fiction" of dubious quality and debatable, at best, theology), but they feel that certainly we should never study what unbelievers think.  It seems that some folks are afraid that if they read what unbelievers think, they may become unbelievers.  (This doesn't seem to me to give much credit to the Spirit, nor to Jesus' ability to keep us safely in His family.)  Perhaps that's why I found the following interesting as a "case in point" using a non-Biblical, non-Christian example to make a spiritual point:
"A popular misconception—perhaps a Christian urban legend—is that the United States Secret Service never shows bank tellers counterfeit money when teaching them to identify it. The agents who do the training, so the legend goes, show bank tellers only examples of genuine money so that when the phony money appears before them they will know it by its difference from the real thing. The story is supposed to make the point that Christians ought to study truth and never heresy.
"The first time I heard the tale as a sermon illustration I intuited its falseness. On checking with the Treasury Department's Minneapolis Secret Service agent in charge of training bank tellers to identify counterfeit money, my suspicion was confirmed. He laughed at the story and wondered aloud who would start it and who would believe it. At my request he sent me a letter confirming that the Secret Service does show examples of counterfeit money to bank tellers.
"I believe it is important and valuable for Christians to know not only theological correctness (orthodoxy) but also the ideas of those judged as heretics within the church's story. One reason is that it is almost impossible to appreciate the meaning of orthodoxy without understanding the heresies that forced its development."  – Roger Olsen, The Story of Christian Theology (InterVarsity Press, 1999), pp. 20-21
If we don't know the Word, we won't know heresy when we hear it.  That's why our FIRST obligation and responsibility is to STUDY the Word, to consume it thoroughly, until we are able to wield it as a sword…and only then to delve into trying to understand why unbelievers feel as they do.  How can we find the flaws in their reasoning and their "faith" if we don't even understand what they believe and why? 
As I've said before, the truth never has anything to fear from untruth.  It is the Truth that will survive and untruth will be destroyed.
Prayer: Forgive us for being such lazy students of Your Word.  May we consume it and internalize it and be consumed by it – so that we are equipped to recognize Satan's tools of heresy which are often very subtle.  In Jesus' name, Amen.
Copyright by 2019 by Galen C. Dalrymple.  ><}}}">