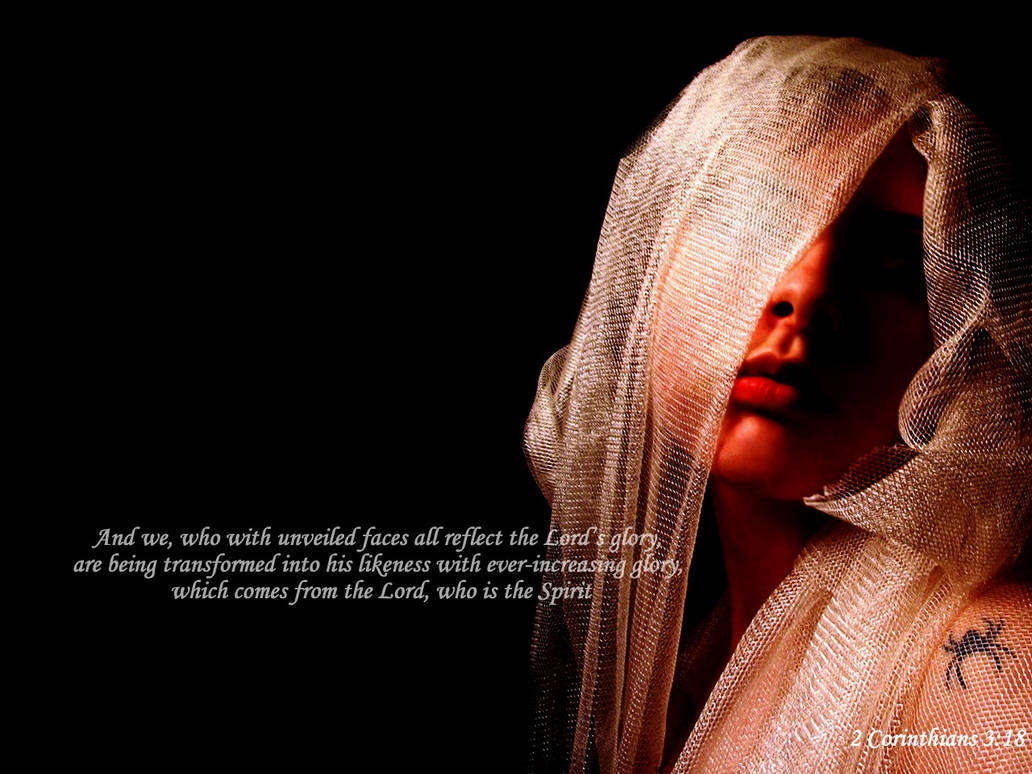 DayBreaks for 5/31/19:

With Faces Unveiled
From the DayBreaks archive, May 2009:
Glory.  Every school boy dreams of it, of having one blinding moment of glory: winning the Olympic 100-meter dash, being the greatest hitter ever, racing 100 yards for the winning Super Bowl score.  Not everyone will experience those moments of glory, so they settle for something less spectacular.  Brian Kelly did.  He wanted to leave the earth in a burst of glory.  He died and was cremated in July 1994.  His instructions were to pack his ashes into a canister-sized fireworks shell and be fired into the air.  On August 12, 1994, at a pyrotechnician convention in Pittsburgh, the 2 pounds of the earthly remains of Brian Kelly were fired into the air, and he erupted in brilliant colors.  Then, blackness settled in.  It's a kind of glory, I guess, but it faded quickly.
Paul, in 2 Corinthians 3 and 4 talks about glory.  Isaiah said the "whole earth is filled with His glory."  Not just isolated pockets, but the "whole earth."  He's not just talking about the glorious things that God has made, not talking about that at all.  If you read Paul closely, you'll see that the ministry we have of Jesus is entrusted into our hands, and that we ourselves are to shine with His glory!  That means that "we're it".  You and me – we are the ones who either display or darken the glory of God.  Paul gets very pointed about this in 2 Corinthians 3:7-11, where he wrote that God's glory is in the gospel and person of Christ: "Now if the ministry that brought death, which was engraved in letter on stone (the law of Moses), came with glory, so that the Israelites could not look steadily at the face of Moses because of his glory, fading though it was, will not the ministry of the Spirit be even more glorious?  If the ministry that condemns men is glorious, how much more glorious is the ministry that brings righteousness!  For what was glorious has no glory now in compassion with the surpassing glory (Jesus!).  And if what was fading away came with glory, how much greater is the glory of that which lasts!"
Paul was referring to how Moses' face glowed from being in God's Presence. His face shone…but then it started to fade.  The glory wasn't Moses' own…it was God's, and Moses couldn't hold or keep it.  So, Moses veiled his face – in the beginning to hide the radiance which was hurtful for others to look upon, but after it began to fade, he hid his face so others wouldn't see that the glory was fading. 
But get this: that's not the case with us. Therefore, since we have such a hope, we are very bold. We are not like Moses, who would put a veil over his face to keep the Israelites from gazing at it while the radiance was fading away. But their minds were made dull, for to this day the same veil remains when the old covenant is read. It has not been removed, because only in Christ is it taken away. Even to this day when Moses is read, a veil covers their hearts. But whenever anyone turns to the Lord, the veil is taken away. Now the Lord is the Spirit, and where the Spirit of the Lord is, there is freedom. And we, who with unveiled faces all reflect the Lord's glory, are being transformed into his likeness with ever-increasing glory, which comes from the Lord, who is the Spirit. 2 Corinthians 3:12-18 (NIV) (emphasis mine, GCD)
Moses only saw God's back, but we know "the glory of God in the face of Christ."  Moses had to veil his face, but we can walk around without a veil.  Moses had to hide the fading glory on his face, but we're invited to openly display it – because it doesn't diminish with us, but in fact, it shines in us with "ever-increasing glory."  Moses every day, became a bit more like his old self, but every day, by the Spirit that comes from the Lord, each day we become a little less like our old self and a bit more like Jesus!  We carry not only God's name and nature, we also carry His all-surpassing glory!
For we do not preach ourselves, but Jesus Christ as Lord, and ourselves as your servants for Jesus' sake. 6 For God, who said, "Let light shine out of darkness," made his light shine in our hearts to give us the light of the knowledge of the glory of God in the face of Christ.  
Here's perhaps the kicker that keeps us straight on this matter: But we have this treasure in jars of clay to show that this all-surpassing power is from God and not from us.   
All we can do is carry His glory in clay jars, jars that are fragile and rather boring in and of themselves.  We carry it inside of us – we are the clay jars – chipped, cracked, we break easily and we are just as prone (if not more so) to carrying trash as we are to carry treasure.  Believe it or not, the world will either see His glory in you and me, or they will not see it at all.  They see His glory any time that they see our plainness transformed, when something God-like breaks out from our plain and ordinary lives and others see it – even if it's only its backside glimpse.  But it is there, within us, unmistakable if we are His. 
If God doesn't go with us, there will be no glory in the clay pot that is our earthly body and spirit.  All we have to distinguish us from everyone else is what's in this clay pot, this clay jar.  Unless God fills our jars, our bodies, with His mercy-loving, grace-giving, justice-doing Presence, we are nothing.  BUT…here it is, this is it: if He does go with us and we stand in constant awareness of His Presence, our task is simply this: to live with an unveiled face.  Our job is nothing more, and nothing less, than keeping the clay jar uncovered.
It is often in the brokenness of the clay jar (much like that which was seen when Gideon's men broke their clay jars during their night victory over their enemies) that the glory of God is best revealed. 
Prayer: Our clay jars are weak and prone to fracture and leakage, Lord.  May our clay jars reveal Your glory and may our faces be unmasked and unveiled so that the ever-increasing glory of the Jesus who fills us can be seen!  In Jesus' name, Amen.
Copyright by 2019 by Galen C. Dalrymple.  ><}}}">