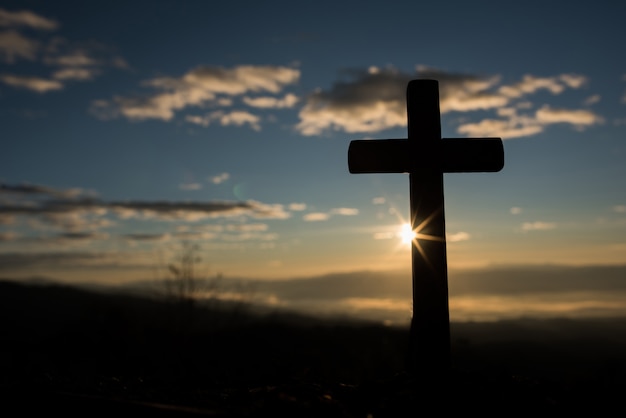 DayBreaks for 4/05/19:

The Shape of Christian Victory
From the DayBreaks archive, April 2009:
Wars are fought over silly things: oil, power, insults, a beautiful woman (remember Helen of Troy?), perceived slights – for these things and many others like them, blood has been spilled and lives sacrificed.  It is a sad, strange business this thing called war.
Wars in ancient days were fought with crude weapons such as stones, axes, spears, bows and arrows.  In all modern man's "wisdom", we've managed to create ever more deadly and accurate weapons.  While once upon a time a man had to stand in front of the other man and look him in the eye as he tried to kill him, we now can launch a missile and destroy millions of people on the far side of the world – never being confronted with their faces and the look in their eyes as they realize they are about to die.  War has become impersonal.  Indeed, remote control aircraft are being used in Iraq and Afghanistan to fire missiles at cars, gatherings of suspected terrorists, etc., and they are piloted by "pilots" sitting in front a computer monitor in the United States…how like a video game we have made war!!!
At the end of World War II, the shape of victory was the mushroom clouds that rose over Hiroshima and Nagasaki.  Thankfully, due to the horrible nature of those weapons, to date the world has never seen a repeat of their use.  There is no guarantee that this will always be the case, however. 
Of all the battles ever fought, the greatest victory of all time was won on a God-forsaken hillside outside of Jerusalem on a spring day as a carpenter from Nazareth was stripped and nailed to a tree.  His blood, like that of so many before him, watered the earth, turning dust into a red, muddy paste.  How strange that to the Romans and religious leaders that the shape of victory that day was a cross.  Even more bizarre is that the very same cross was also the shape of victory for the God who hung on it and for all who would believe on Him.
As Christians, the shape of our victory is not a mushroom cloud or a sword or a spear or a howitzer or the Gatling gun strapped on the side of an attack helicopter.  No, the shape of our victory is cruciform: What, then, shall we say in response to this? If God is for us, who can be against us? He who did not spare his own Son, but gave him up for us all–how will he not also, along with him, graciously give us all things? Who will bring any charge against those whom God has chosen? It is God who justifies. Who is he that condemns? Christ Jesus, who died–more than that, who was raised to life–is at the right hand of God and is also interceding for us. Who shall separate us from the love of Christ? Shall trouble or hardship or persecution or famine or nakedness or danger or sword? As it is written: "For your sake we face death all day long; we are considered as sheep to be slaughtered." No, in all these things we are more than conquerors through him who loved us. – Romans 8:31-37 (NIV)
Prayer: For the victory of the cross we honor You!  In Jesus' name, Amen.
Copyright by 2019 by Galen C. Dalrymple.  ><}}}">