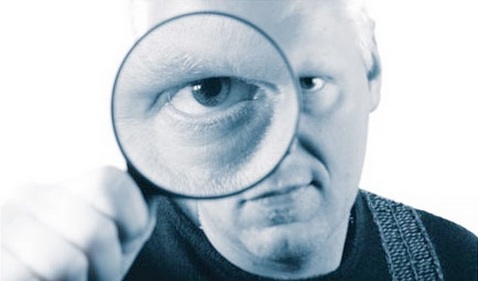 DayBreaks for 11/29/18:

But I Am Watching
From the DayBreaks archive, November 2008:
I love to preach the good news!  I love to preach about freedom, healing – I love to talk about joy and meaning, purpose and love.  Those are all biblical themes.  But a preacher can't just talk about the good, fuzzy-feeling things.  It is necessary to also preach about judgment, sin, punishment, righteousness, holiness, perseverance.  It's easy to get in a rut and only talk about the good stuff.
The Word, however, has a way of pulling us up short and reminding us that there is not only a loving God who is eager and quick to forgive, but that this God is ever vigilant, watching all things.  This past week in my quite time, I ran across a passage that reminded me that God watches, that He sees…that He doesn't miss a single thing.  Hosea 7:1-2 (NLT) – I wanted to heal Israel, but its sins were far too great. Samaria is filled with liars, thieves, and bandits! Its people don't realize I am watching them. Their sinful deeds are all around them; I see them all!
I was grateful for this reminder, and you should be, too.  It is a warning, and maybe you don't need warnings any more, but I still do and I suspect that you do, too.  It is good to be reminded that God wants to heal.  It is also good to remember that He sees us and our sinful deeds – he sees "them all!"   
It is important to remember that God not only watches and sees what we are doing, but what we aren't doing, too.  We can sin both ways.
Today I will make choices about what I say, what I do, what I don't say and what I don't do.  So will you.  Remember this: God is watching.
Prayer: May we live in a constant acknowledgement this day that You are watching, and You see all.  In Jesus' name, Amen.
Copyright by 2018 by Galen C. Dalrymple.  ><}}}">