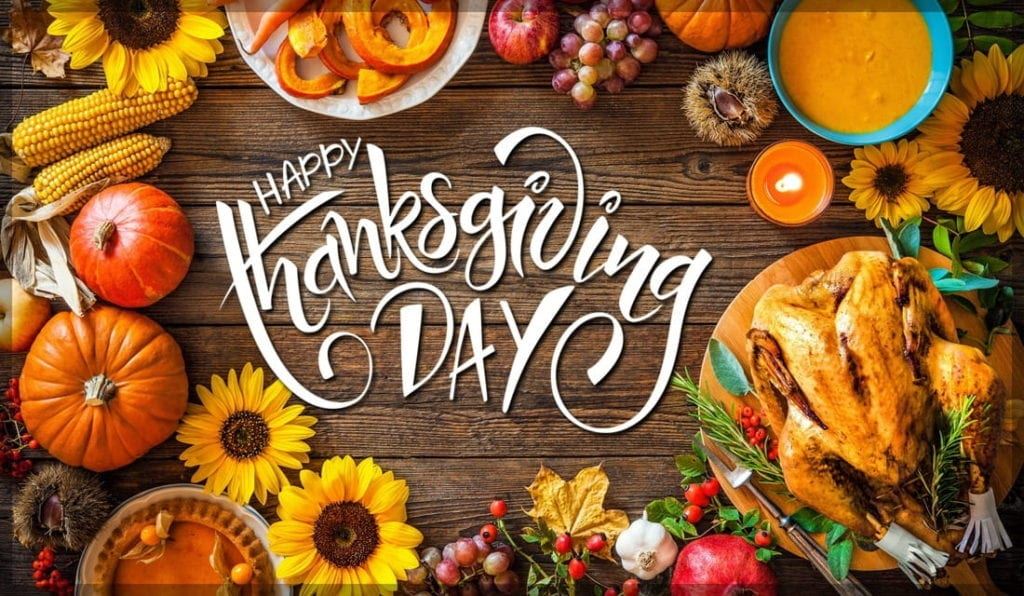 DayBreaks for 11/22/18:

Habakkuk and Thanksgiving
From the DayBreaks archive, November 2008:
This will be the kind of Thanksgiving this year that perhaps our country hasn't seen since 9/11/01.  You can probably recall what your state of mind was like then.  If you were like most people, there was fear about the future, uncertainty about life and what could be expected in the coming years.  This year is no different – but for mostly different reasons.  This year, we're faced with home foreclosures, businesses disappearing and jobs vaporizing, incomes and careers being threatened.  There is a great deal of uncertainty in our communities, our nation and around the world.  It might be wise to remember what Time magazine reported on at Thanksgiving time, 2001. 
In the cover story of Time Magazine's Thanksgiving edition, Nancy Gibbs said Americans would reflect on what had been taken away and what could be salvaged as we sat down to our Thanksgiving meals. She said, "This is the kind of holiday we need right now, an intrinsically complicated one that comes at the end of a bitter harvest and yet finds something sweet to celebrate."
That year, a Time/CNN poll suggested 75% of Americans said they would be more appreciative that year (2001) than previous Thanksgivings. Many planned to use the time around the table to rebuild relationships damaged by disagreements and disappointment. Others expected to use the holiday to reflect on the goodness of a God they previously doubted. The context of that Thanksgiving (and this one!) may be sorrow and fear, yet it can be marked by renewed hope and greater resolve.
In many ways, America's thanksgiving reflects the words of the Old Testament prophet Habakkuk. Though he lived in perilous times, and feared the future, the prophet thanked God. He realized true thanksgiving finds its roots in the God of Heaven rather than His many gifts. Habakkuk wrote: Though the fig tree does not bud and there are no grapes on the vines, though the olive crop fails and the fields produce no food, though there are no sheep in the pen and no cattle in the stalls, yet I will rejoice in the Lord, I will be joyful in God my Savior. (Hab. 3:17-18, NIV)  — www.time.com/time/covers We Gather Together—Thanksgiving in the Post 9-11 World. November 12, 2001.
Happy Thanksgiving to all of you, my friends!
Prayer: This day may we be deeply thankful for Who You Are, Who You Always Will Be, and What You Have Always Been!  May we be thankful for Your good gifts, but mostly may we be thankful because You are our God.  In Jesus' name, Amen.
Copyright by 2018 by Galen C. Dalrymple.  ><}}}">