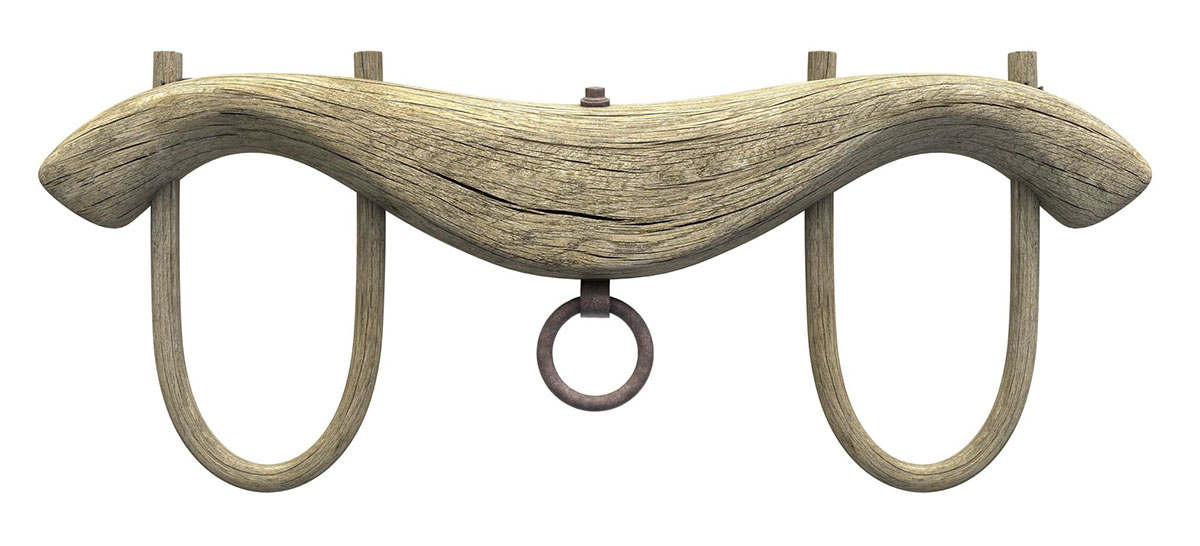 DayBreaks for 7/13/17: The Yoke of the Rabbi
From the DayBreaks archive, July 2007:
I remember what it was like working in the business world.  I loved the people I worked with, but I must say that I never enjoyed that work as much as what I now do.  I recall how I'd be given an assignment by the VP that I reported to and it would seem to be an impossible request.  And, if the truth be told, at times it was.  You just couldn't get there from here.  Yet, there was an expectation on his part that somehow, like pulling a rabbit out of a hat, what it was that he desired would magically appear.  Sometimes it happened (by God's goodness!), but at other times, the rabbit was stillborn.
Expectations.  Instructions.  They can be crushing, can't they?  If you work or have ever worked, or even if you haven't, you have had expectations placed upon you that at times were easy to live up to, and at other times were like a 10,000 pound load of bricks.  Such things weigh heavily on our minds, bodies and souls.
Enter a young rabbi from Nazareth.  One day, after his teaching had been rejected at Korazin, Bethsaida and Capernaum, Jesus pronounced a woe on those cities for their failure to turn from their sin to the sinless God.  It wasn't a pretty scene.  But then comes one of the best known of Jesus' statements: Matthew 11:28-30 (NLT) – Then Jesus said, "Come to me, all of you who are weary and carry heavy burdens, and I will give you rest.  Take my yoke upon you. Let me teach you, because I am humble and gentle, and you will find rest for your souls.  For my yoke fits perfectly, and the burden I give you is light."
What is the yoke that Jesus is describing?  In the Jewish culture, every rabbi had what was referred to as a "yoke of teaching."  Simply put, a rabbi's yoke was their teachings, his instructions.  Jesus was saying that his instructions were easy, that as opposed to the teachings of the other rabbis (especially the Pharisees with their emphasis on rules and obedience), his teachings were light. His burden was one that could be carried!
I fear that many churches have not been teaching the yoke of this Rabbi.  We make it far too hard for people to enter the kingdom.  In Matthew 23:13 Jesus takes the Pharisees to task specifically for not allowing their students to enter the kingdom.  Their concept of admittance to the kingdom was based on people being good enough to qualify, to earn God's favor.  That is NOT the message of Jesus Christ!  This perverted view of what Christianity is about has kept many men and women from the kingdom.  And the curses that Jesus pronounced on the Pharisees for laying that heavy yoke on those who sought rest will fall today on those who likewise raise barriers to admittance to the kingdom of God.
Jesus said his yoke of teaching was light, that it fits perfectly.  It doesn't rub or chafe, resulting in ulcerated, bleeding sores.  It is comfortable, barely noticeable.  His teaching was summarized in two commandments and a statement: Love God, love your fellow man.  Believe in me and my work on your behalf.  That's it.  He offers a relationship, not rules.  He offered grace, not impossibilities.
Are you trying to carry a back-breaking burden of teaching and rules?  Lay it down.  Pick up the yoke that Jesus would give you.  And stop bleeding.  
PRAYER:  We are so grateful, Jesus, that you know and understand our weak frame.  You know that we could never carry the burden of holiness on our own shoulders, nor reach a level of obedience that would qualify us for Heaven.  Thank you for a light burden that is a perfect fit.  May we lay down the heavy load and take up the light yoke of Your teaching.  In Jesus' name, Amen.
Copyright by 2017 by Galen C. Dalrymple.  ><}}}">