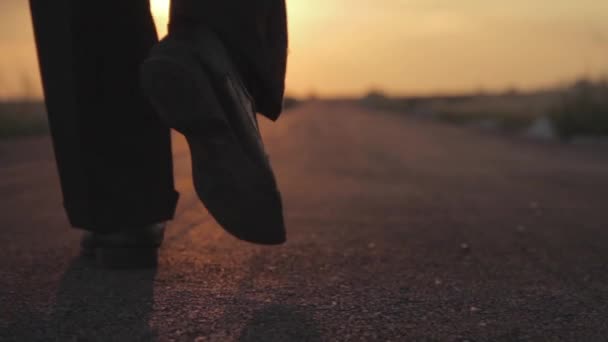 DayBreaks for 6/23/17: As Jesus Was Walking
From the DayBreaks archive, 2007
John 9:1 – As Jesus was walking along, he saw a man who had been blind from birth.
And so begins the story of the healing of the blind beggar in the gospel of John.  It's a rather innocuous beginning, but it is also profound.  Jesus was out walking.  We don't know where he was going, but he wasn't in the temple.  It doesn't appear that he was on his way to some ministry our counseling appointment.  We simply don't know where he was going.  But one thing is clear: he wasn't punched in on the ministry time clock. 
Time clocks rule our lives in many ways.  We have certain times when we are supposed to be at work and when we are to leave work, when we're supposed to be in class at school.  Even our vacations are often dominated by glances at the clock and the sobering awareness of the passing of time – of vacation freedom coming to an end.  We are ruled by time. 
If there is one thing that can be said about Jesus, it is this: he wasn't very mindful of the clock.  Even though he wasn't "punched in", as he traveled to wherever it was that he was going, he saw a man who had been blind, beside the path, begging.  The key word is "saw."  Jesus stopped and engaged the man in his hour of need.  No one else seemed to pay any attention to this man: he'd probably been a daily sight at the same location for years.  And after that much time passes and if you see that same person every day for year after year, you tend to lose sight of him eventually, he becomes invisible.  And that's what this man was to apparently everyone that day except for Jesus.  Jesus, on his own time, saw him. 
This man was used to being ignored, to being treated as if he were invisible.  What did it mean to him that day that Jesus saw him and healed him?  It meant that, perhaps for the very first time in his life, he knew that God saw him.  In fact, God had seen every quivering of the man's chin as he began to cry in his frustration and degradation.  God has seen every person that the man had not seen who had chosen to cross to the far side of the roadway to avoid having to come face to face with this needy may.  But God didn't pass him by, God came to him that day and saw him, and he saw God. 
And it all happened "as Jesus was walking."  Today, we'll take lots of steps – you may even have a watch or phone that will count them for you – we'll go lots of places and we will almost certainly see lots of people.  But will we "see" them as did?  And even if we see them as we go along our way, will we take time to give them encouragement, a blessing of some kind – spiritual, emotional or physical?  There is to be no time that God's love and mercy through His children is not in full employ.  As you go on your way today, make it your goal to see people with Jesus' eyes and to let Him minister to them through your hands and feet.
PRAYER: Lord, we've got lots of things on our minds today, many things to do and many places to go.  Open our eyes to see people today as Jesus sees them…we ask You to see them through our physical vision and then to move our physical hands and feet to act as Jesus would in each instance.  In Jesus' name, Amen.
Copyright by 2017 by Galen C. Dalrymple.  ><}}}">