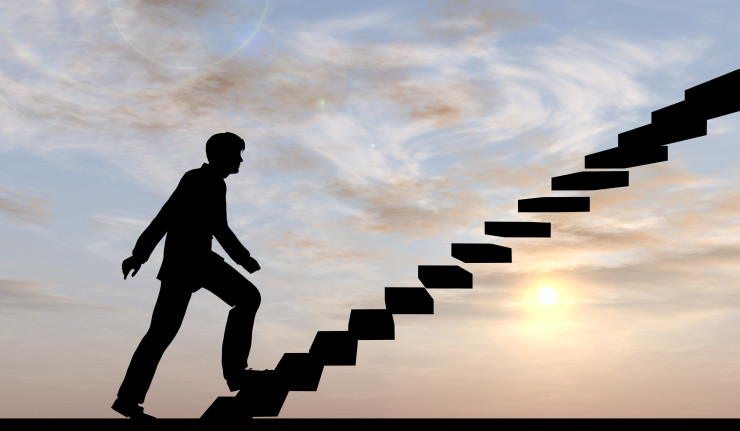 DayBreaks for 6/02/17: Longing to be Just a Little Bit Better
From the DayBreaks archive, May 2007:
Have you ever had your dreams shattered?  Have you wondered where God was when life became too much to bear?  Have you ever thought that if you had more in life you would get more out of life?
In his book, Shattered Dreams, Larry Crabb wrote: "Satan's masterpiece is not the prostitute or the skid-row bum. It is the self-sufficient person who has made life comfortable, who is adjusting well to the world and truly likes living here, a person who dreams of no better place to live, who longs only to be a little better—and a little better off—than he already is."
When it comes to spiritual matters, we are destitute before God.  People who possess true joy are quick to admit and accept that they are dependent on God, not on their own wisdom, knowledge, looks, talent or strength.  Those with true joy yearn for a better relationship with Him in both the good and hard times – and they have found that joy to be rooted in the relationship itself, not in fulfilling worldly dreams. 
When we think it all depends on us, we're miserable because if we fail, we're responsible for our failure.  If we don't get what we want, we think it must have been because we just didn't try hard enough, and so we commit ourselves to trying even harder the next time.  It's a treadmill of disappointment, resolve, determination, effort and more disappointment.  We just simply aren't big enough to manage life alone.
Maybe you're one of those people who is self-sufficient, self-confident to a fault.  You look back at the track record of your life and achievements (good or bad) and are pretty comfortable with and in your own skin.  It's one thing to love being alive, but another thing entirely to like living here in this broken world.  Don't you still have dreams of a better place?  Instead of just wanting to be a little bit better (and better off, as Crabb noted), wouldn't you rather be born again to a new and living hope that will never perish?  You know that this world will someday end – and chances are that your life will end long before this world does.  What are you investing for eternity?
Matt. 5:3 KJV – Blessed are the poor in spirit: for theirs is the kingdom of heaven.
PRAYER: Time and life are so short and out of our control, Lord.  Thank you that you are in control at all times and in all ways.  May your kingdom come quickly!  In Jesus' name, Amen.
Copyright by 2017 by Galen C. Dalrymple.  ><}}}">