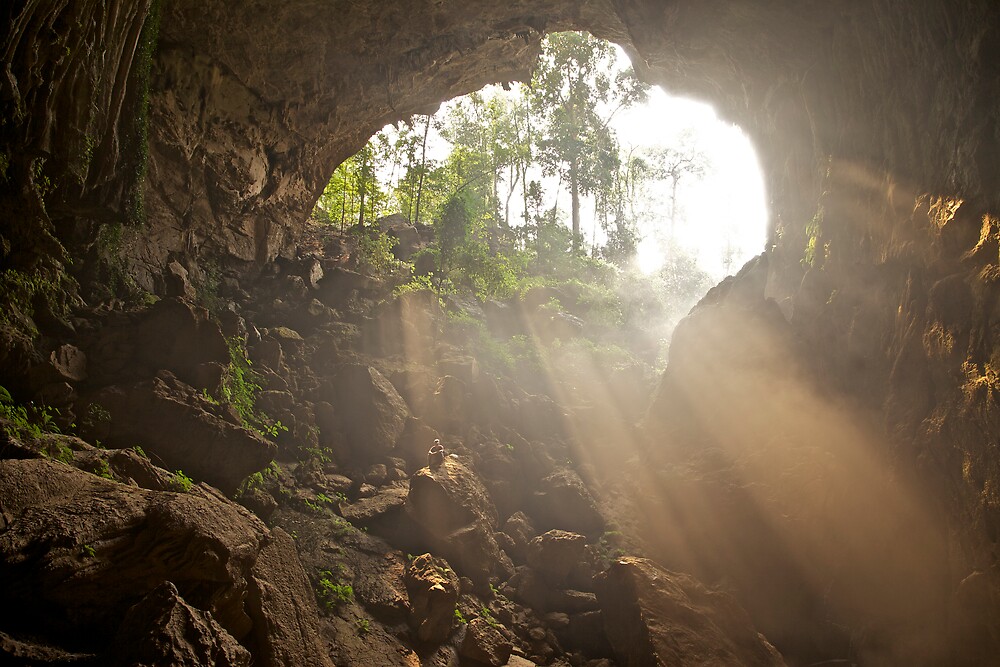 DayBreaks for 4/19/17: The Cave and the Sun
From the DayBreaks archive, April 2007:
"There was once a dark cave, deep down in the ground, underneath the earth and hidden away from view.  Because it was so deep in the earth, the light had never been there.  The cave had never seen light.  The word 'light' meant nothing to the cave, who couldn't imagine what 'light' might be.
"Then one day, the sun sent an invitation to the cave, inviting it to come up and visit.
"When the cave came up to visit the sun it was amazed and delighted because the cave had never seen light before, and it was dazzled by the wonder of the experience.
"Feeling so grateful to the sun for inviting it to visit, the cave wanted to return the kindness and so it invited the sun to come down to visit it sometime because the sun had never seen darkness.
"So the day came, and the sun came down and was courteously shown into the cave.
"As the sun entered the cave, it looked around with great interest, wondering what 'darkness' would be like.  Then it became puzzled, and asked the cave, "Where is the darkness?" – Source Unknown
I sometimes get overwhelmed with a sense of the darkness in the world.  How silly of me!  If Christ lives within me, how can I be in darkness?  John 8:12 says as much: When Jesus spoke again to the people, he said, "I am the light of the world.  Whoever follows me will never walk in darkness, but will have the light of life.  All who follow Him WILL NEVER WALK IN DARKNESS, but will have the LIGHT OF LIFE!  Wherever I go, Jesus goes, and like the sun, there can be no darkness when He is present!
John 12:46 (NLT) – I have come as a light to shine in this dark world, so that all who put their trust in me will no longer remain in the darkness.
PRAYER: Father, forgive me for being so focused on the darkness that I forget that I am in the light and that I will never walk in darkness!  Help us this day to follow Jesus and to always be aware of the light He brings with him no matter where we go!  In Jesus' name, Amen.
Copyright 2017 by Galen Dalrymple.