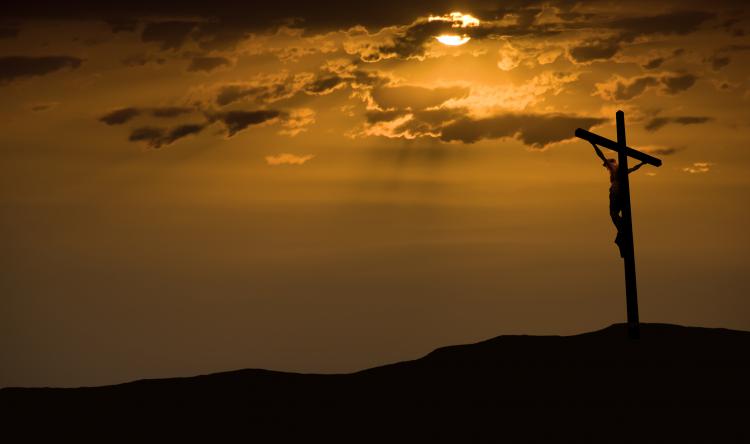 DayBreaks for 4/14/17: He Was Never More Immanuel
As we participated in a Maundy Thursday service last night, I was struck once again with the pathos of this week. Talk about a roller coaster of emotions!
But even more, as I thought about the entire life of Jesus, I couldn't help but be drawn to contemplate his experience. The Eternal One from glory, becoming a human babe, laid in a manger and helpless. The very one who spoke the universe into existence couldn't utter a single word – just a noisy cry. Yet even in that stage of his life, he was Immanuel – God with us. We just couldn't recognize him.
As he grew he was like any precocious kid, I imagine, never sinning, but I can imagine he was as full of mischief as any other boy of his age. Yet even in that stage of his life, he was Immanuel – God with us. We just couldn't recognize him.
As he began his ministry, people began to notice that there was something about him that was different: the way he taught was unlike anything they'd ever heard before. The way he healed, the way he loved even the most outcast of people. And they began to wonder if this was Immanuel – God with us. But there were only a few who recognized him.
And then comes Holy Week. From raucous cheers and disciples high with hope that this would be the time when he took the throne of David and overthrew the crushing Roman rule, to feasts with friends, eating food and drinking like any man. And they hoped this was Immanuel – God with us. At least for a few days.
Then comes good Friday. They no longer wanted Immanuel, and when they saw him arrested, beaten within inches of his very life, marched to Calvary where the nails would pierce his hands and feet – he didn't look at all like Immanuel.
I think, however, that there was never a time where he was MORE Immanuel than on Good Friday. Everyone can identify with a jovial, joke cracking, eating and drinking human – that's easy. Jesus apparently loved feasts and a good meal and a little wine. He loved parties. And he identified with us in that sort of joy. But the ultimate identification with mankind was when he died like one of us. He didn't look at all like Immanuel then, but can there be any disagreement that it was when he drew his last breath that he most fully was Immanuel – identifying himself with us in the event we all fear the most?
The lifeless body hung on the cross for some time, bruised, bloodied, exposed and so very much alone. Yet even in death, perhaps more so than ever, he was Immanuel. No one recognized him as Immanuel, not then. But it didn't change the facts of the matter one iota. The proof would be forthcoming.
As much as we speak and sing of Immanuel at his birth, it was at his death that he was most like us, that he was unlike every before, Immanuel, experiencing even that sting so that he could identify with all we must deal with on this mortal coil. Glory be to God for his great love.
PRAYER: Oh, Jesus! My heart breaks for what you experienced on this day – for me and those I love and those I don't even know. I'm so sorry. Thank you for this ultimate identification of Immanuel. In Jesus' name, Amen. 
Copyright 2017 by Galen Dalrymple.