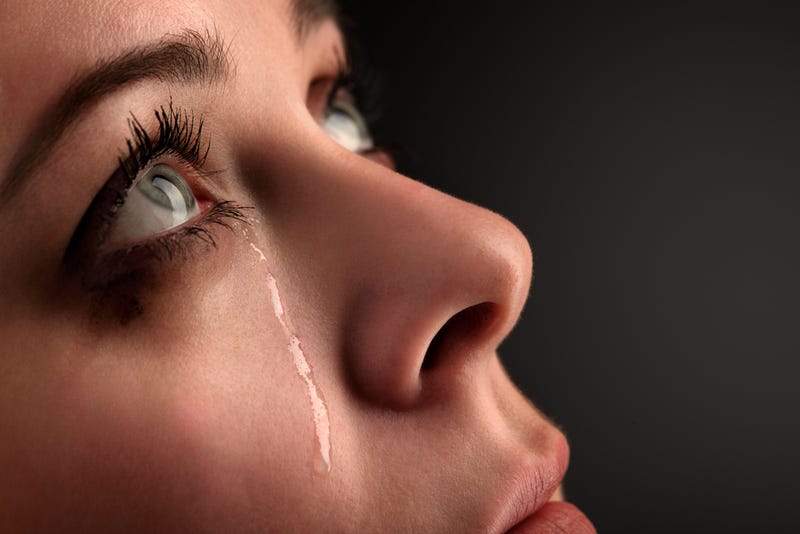 DayBreaks for 5/18/16 – Don't Waste Your Pain
NOTE: Galen will be out of the office and traveling next week. 
From the DayBreaks archive, May 2006:
Ministers often hear about pain.  I'm not complaining about that, mind you – after all, most ministers are in that line of work because they are compassionate and want to help those who hurt.  It is a blessing and privilege that is granted to few humans to be trusted at those moments of deepest pain and anguish and to be admitted to the inner sanctum of someone's heart and hurt. 
But what do you say when there seem to be no answers to the inevitable "Why?" questions?  I'll be very honest – I often don't know what to say at those moments.  It is often enough just to be there with them as a loved one slips the bonds of this life to enter into the next. 
Once again, let me share a perspective from Brian Jones in Second-Guessing God: "The question we need to ask ourselves when God allows us to go through hard times is not why but who?  In the mind of God, pain always has two intended recipients: us and someone else.  If we choose not to take what we've experienced and find some way of using it to help other people, we miss a large part of why God allowed us to suffer in the first place.
"In his book The Gospel of Suffering, philosopher Soren Kierkegaard asked: 'When indeed does the temporal suffering oppress a man most terribly?  Is it not when it seems to him that it has no significance, that it neither secures nor gains anything for him?  Is it not when the suffering, as the impatient man expresses it, is without meaning or purpose?'
"Absolutely.  Suffering is pointless when it is without meaning, and suffering is without meaning, ultimately, when what we've suffered isn't put to some greater use."
We have all suffered in this world – to varying degrees and in various ways.  There is no consistent scale of pain like there is for earthquakes.  The pain in one heart is unique, but related, to the pain of other hearts.  We cannot know another's pain – but our own pain helps us identify with it.  Simone Weil wrote: "The extreme greatness of Christianity lies in the fact that it does not seek a supernatural remedy for suffering, but a supernatural use for it."
What do you think God wants you to do with your suffering and pain?  How can you put it to work, to use, for Him, for others?  What pain are you carrying right now, this moment, that can be redeemed by the One who gives our very existence meaning and purpose?
Job 36:15-16 (NIV) – But those who suffer he delivers in their suffering; he speaks to them in their affliction.  He is wooing you from the jaws of distress to a spacious place free from restriction, to the comfort of your table laden with choice food.
PRAYER:  Help us, Lord, as we bear the arrows of suffering, to find in it – in You – a way to use it to bless others for the cause of the Son who bore the stripes for us.  As You redeemed his suffering, we invite you to show us how You wish to redeem ours.  In Jesus' name, Amen.
Copyright 2016, Galen C. Dalrymple. All rights reserved.