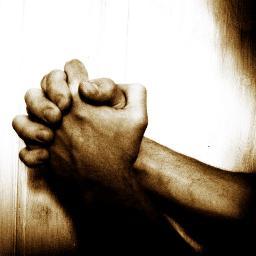 DayBreaks for 11/19/15: When Prayer "Doesn't Work"
From the DayBreaks archive, 2005:
It happened just this past Sunday.  After church, one of the young ladies from our congregation sat down at the digital piano and tried to play something.  Nothing happened.  And so, she told someone, and an entire chain of events was set in motion.  Several people simultaneously began to try to figure out why the digital piano wasn't working.  There is a skill to being a good troubleshooter and problem resolver.  You start with the most obvious things first and check on those to be sure that no assumptions have been made about what is working and what isn't.  Such assumptions usually come back to haunt you later, so it pays to be meticulous!
Consider how it works when it's your TV.  You turn it on and nothing happens.  So, what's the first assumption?  The cord got disconnected.  You don't jump to the conclusion that the TV signals are no longer present in the cable, through the satellite or in the air surrounding the TV.  You have faith that those things are still there and functioning. 
Sometimes, when we pray, it seems that our prayers "don't work."  So what do we do?  We stop.  Rather than believing that God is still there, we begin to complain that He's lost His power or that He no longer cares.  Perhaps, instead of losing faith that God is there and that He does care, perhaps we should begin to search for the reason the prayer doesn't seem to "work."  It could be that there is sin hidden in our heart that we're not confessed and repented of.  It could be that God wants us to learn more perseverance or patience in our prayers…and so He's delaying His answer for a while.  Or, He may be trying to teach us something new about prayer itself.  The last thing that any of us would do when trying to fix a TV that's on the blink would be to unplug it from the power.  Yet, that's what we often do with our prayer life – if we're not getting the result we think we should – we unplug from God.  And there's one guaranteed result: if we're unplugged from Him, prayer will never work.
1 Thess. 5:17-18 – Pray without ceasing.  In every thing give thanks: for this is the will of God in Christ Jesus concerning you.
Copyright 2005 by Galen C. Dalrymple.
TODAY'S PRAYER: Lord, it is fairly easy for us down here to get discouraged with our praying. We are told to pray without ceasing, and sometimes we pray for years and it seems to do no good. So we get frustrated and start to doubt Your goodness. May we not lose sight of how good You truly are and how faithful You are to Your children! In Jesus' name, Amen.